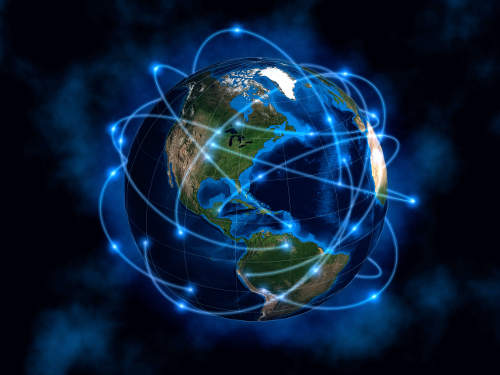 The GoCardless global bank network is now in sight after the company secured a $75m Series E investment.
The company expects that by spring 2019, the network will cover 70% of the world's recurring payments volume. Subsequently, this will span across the US, Europe and APAC.
Furthermore, the GoCardless global bank network will enable businesses to take recurring payments in any currency. The payments will process via automatic bank debit.
Adams Street Partners, GV (formerly Google Ventures) and Salesforce Ventures joined the round as its new investments. However, Accel Partners, Balderton Capital, Notion Capital and Passion Capital also continued to invest.
GoCardless will use the investment to accelerate growth around the world and expand offices across its global markets.
Businesses around the world will have access to one unified global bank debit network. They will be able to take subscriptions, instalments and invoice payments.
Rise of B2B suervices driving growth
The rapid growth of the subscription market and B2B services means that a vast number of organisations have recurring revenue models. Around 18% of global payments are now recurring.
However, GoCardless noted that many of these businesses still depend on less flexible payment options. These options are best designed for one-off transactions like cards or cheques.
Nearly half of all global business transactions – $58tn in 2016 – still conduct payments on paper. In addition, global subscription businesses can lose up to 4% of customers every month through avoidable payment churn.
CEO of GoCardless, Hiroki Takeuchi, said: "The way businesses collect recurring payments is broken. Using systems that are unfit for purpose is killing businesses. A global network for bank debit is an absolute necessity in allowing businesses to easily collect recurring payments anywhere, in any currency.
"Thanks to the support of our investors we can now open up our global network and payments platform to more businesses across the world and deliver on our mission to take the pain out of getting paid, so that businesses can focus on what they do best."
General Partner at GV, Tom Hulme, commented, "GoCardless has assembled a world class team with deep financial and technical experience, and solves a real customer need to process recurring payments simply at low cost. This has driven great growth across a wide variety of customers.
"The company's seamless integrations with direct debit networks globally takes the pain out of getting paid for recurring revenue businesses, making GoCardless well-positioned to have a meaningful impact on the payments market."