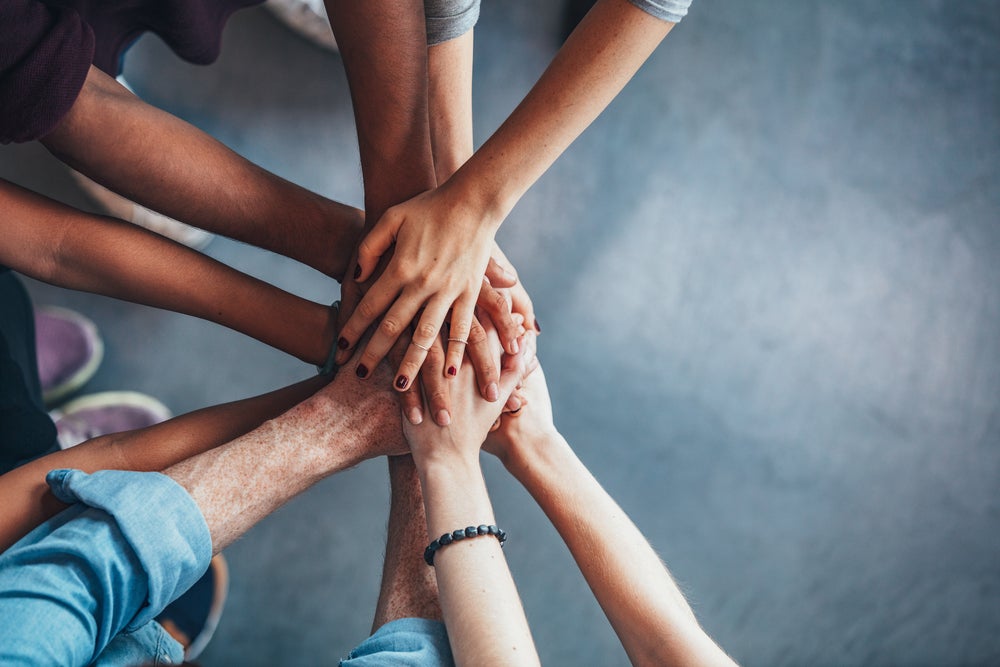 There are many thought on the future of card payments 2019, but none so prevalent as collaboration. As Open Banking takes its form in all of the financial sector, firms will look to teamwork to stand out. In fact, it may be necessary. Douglas Blakey speaks to great minds in the industry on this evolution
Matthias Setzer, Chief Commercial Officer, PayU
Until now, we have seen the larger player monopolise a partnership. This will change in 2019, when we start seeing more substantial real applications in areas such as machine learning and even blockchain. The time is right for smaller players to use the backing of a partnership to propel themselves and their proprietary technology ahead of competitors.
Partnerships will move beyond simply providing the infrastructure that supports the development of disruptive technologies. Instead we will see a focus on savvy collaboration providing smaller players with the risk and market knowledge, as well as an understanding of quality assurance, to push the boundaries and move state-of-the-art tech beyond the hype.
Markets such as Latin America are already taking action to embrace innovation – take the recently published Mexico fintech law or the fintech-friendly licences being issued in Brazil, for example. Meanwhile South East Asia is leading the way in the field of blockchain and crypto development. This means that 2019 can only be a competitive year.
Christer Holloman, CEO and co-founder, Divido
2018 was another significant year for the banking and payments ecosystem. Driven by e-commerce and end-consumer demand for convenient, digital and personalised payment, the 'second wave' of fintechs have emerged from the shadows of their predecessors and begun to stamp their authority on the market.
These fintechs, unlike the first wave, are not looking to compete with banks, but instead collaborate and ultimately share success; a example of this can be seen in Tandem Bank's recent partnership with Stripe. Aided by the Open Banking legislation and the opening of APIs, these partnerships are starting to appear, and this trend is set to continue in a big way as we head into 2019.
In 2019, we will continue to see more and more fintechs and banks collaborating together to achieve a common goal. Alongside this, we will see younger generations, such as millennials and Gen Z, begin to move away from traditional credit cards transactions and instead look to alternative payment options such as point-of-purchase finance as they search for cost-effective solutions to better manage their finances.
The rise and rise of the neobanks
Additionally, as the banking space becomes more and more competitive, we will also continue to see the rapid rise of digital-only challenger banks such as Monzo as viable alternatives to the traditional banking powerhouses of the world.
Over the past 12 months, Divido has continued to go from strength to strength. The biggest highlight for us as a business was securing official backing from both Mastercard and American Express Ventures in our $15m Series A funding round – this will see us supercharge our international roll-out over the next 12 months. Alongside this, 2018 also saw us announce the appointment of our new chair: Renier Lemmens, former CEO of PayPal EMEA.
Divido has its sights set on international expansion and growth over the next 12 months. By 2019, Divido will be live in 10-plus countries, including the US, the Nordics and Australia. Along with this, Divido is on track to process $1bn of POS credit applications in the next 12 months.
Tom Weaver, CEO, Flyt
2018 has been a challenging year for the restaurant industry with notable brands shutting hundreds of locations across the UK.
While this is certainly worrying, new YouGov research Flyt commissioned has uncovered the key frustrations with dining out at the moment and young people's expectations for how tech can reduce these pains.
The poll shows that 40% of millennials want to be able to book a table via an app or social media, 32% want to be able to use their smartphones to get more accurate wait times for a table, and 26% want to be able to order food on a tablet provided by the restaurant – or on their own device. With this in mind, I believe 2019 is the year restaurants will really step up their efforts to introduce cutting-edge technology to streamline the dining out experience and propel people to eat out more.
In 2019, payments companies need partners that do not just help them navigate the complexities of the industry, but ones that have the local market experience to hit the ground running in some of the most exciting pockets of the world.
The sentiment 'two heads are better than one' has proven successful time and again in the payments industry. It is one that must remain at its core throughout 2019.
Cristina Astore, International Division Director, SIA
2018 saw a number of significant developments in the financial services industry, which are likely to bring very attracting – and sometimes ground-breaking – new ways to consider how we make payments and manage our accounts.
Firstly, the deployment of Instant Payments by an increasing number of banks in the SEPA area proved to be a success, passing the five million transaction mark in October. In 2019, we foresee an acceleration of the move towards them, with more financial institutions joining EBA Clearing's instant payment system RT1 and also the European Central Bank's TIPS platform.
With more account holders able to send and receive Instant Payments, we are likely to see this new method of payment increasingly adopted alongside the more 'traditional' cards.
However, Instant Payments have to be integrated in the retail environment to be more successful. To adopt it, consumers should be able to pay seamlessly and securely with their smartphone in retail shops or on the internet. Many fintechs are experimenting solutions in that direction, but they will have to co-operate with banks to make them interoperable and reach critical mass. Those service providers that cover the whole value chain – from the POS to the current account – will be in the best position to benefit from this move.
Secondly, the most disruptive change introduced by the revised Payment Service Directives, the ability for Third-Party Payment Services Providers to access any bank account, will also boost the adoption of Instant Payments for retail when PSD2 really goes into force in 2019.
Furthermore, the convergence move between cards and digital payment actors started in Italy in 2018, with the agreement between Italian domestic card scheme Bancomat and SIA to use its mobile real-time payment service, Jiffy, to be branded Bancomat Pay, will certainly not remain isolated, with other domestic schemes teaming up with electronic payment initiatives.
Finally, the multiplication of blockchain implementations, such as the SIAChain private infrastructure, promises to provide innovative applications in many areas of the industry and beyond.
Sarah Kaiser, Diversity and Inclusion Lead, Fujitsu EMEIA
2018 has been something of a breakout year for diversity and inclusion (D&I) in organisations across the UK. It was the year that 100% of qualifying companies published their gender pay gap reports, and the government announced that it will be reviewing the Gender Recognition Act to help trans people receive legal recognition of their acquired gender.
Meanwhile the conversation around D&I has become far more prominent, and organisations are beginning to embrace a more transparent approach to tackling the issue. However, while there have certainly been steps in the right direction, organisations still have plenty to do.
Here is what we expect to see in 2019:
Businesses will change their internal approaches
Change must always start from within, and organisations need to review how they support employees without causing unnecessary harm. Trans people who simply wish to change their name and details within the business often face artificial barriers that not only waste time and energy, but can come across as disrespectful towards their chosen identity.
D&I reform will take place on a global scale
With many organisations having a presence in multiple countries, D&I efforts need to take a more global approach. As D&I means different things to different people, companies will have to take into consideration the social and legal differences between the countries they operate in. This will help to produce a more holistic approach rather than siloed approach to diversity and inclusion. We will also see more global D&I roles come into play to manage this process.
Men will become more engaged
While this prediction may not necessarily be new to 2019, it is still vital that men are as engaged in diversity and inclusion as women. Initiatives that exclude men from participating – such as exclusive women-only networks – will need to change. Although these initiatives are well intentioned, everyone must be involved if gender disparities are to be addressed and solved. Seeing more people stepping forward and become allies, will be key to 2019.
There are many positives and changes to look forward to in 2019. These trends will help to drive the D&I work in 2018 to promote an environment in which everyone feels supported and included.