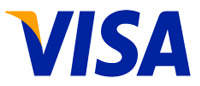 Payments infrastructure platform Finix launch is being backed by $17.5m Series A funding led by Visa, Bain and Insight Ventures.
Finix aims to redefine the economics of payments by giving businesses full ownership of their payments stack.
The investment brings Finix's total capital raised to more than $20m. In particular, the investment will accelerate the company's product development and sales efforts worldwide.
Finix says that the alternative to businesses building their own payments stack has been to outsource. That approach says Finix doesn't scale well for businesses processing more than $50-100m. Moreover, it forces them to relinquish control over user experience and takes considerable revenue potential off the table.
Finix launch: empowering businesses to become payment facilitators
Payments technology has reached an exciting tipping point," says Richie Serna, chief executive officer and co-founder at Finix.
"What companies like Lyft, Airbnb and MindBody all have in common beyond their high valuations is payments.
They have each built their own payments stack. Our mission is to provide the foundation for the next generation of multi-billion dollar payments businesses. And empower them to become payment facilitators in months, not years."
In addition, the cost is at a fraction of the $3m to $5m average cost of building a system in-house. Finix is available on a fixed pricing model. As a result, customers do not have to forfeit any basis points.
Matt Harris, MD, Bain Capital Ventures adds: "Payments is a $2trn industry that remains stubbornly fragmented across consumers, merchants and processors. This is starting to change, as more and more traditional software companies are bringing payments in house.
"The billion-dollar payments company of the future won't look like Stripe or Square. It will be a vertically-focused software company with payments integrated deeply into its core. Finix has built a compelling solution. It makes the process easier and more cost-effective than any other option on the market."