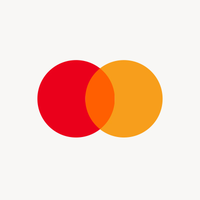 Bulgarian lender First Investment Bank or Fibank has partnered with American payments giant Mastercard to launch a new digital wallet named 'MyFin'.
MyFin is a payments platform that allows users to make money transfers and online payments.
Consumers can apply to become MyFin digital wallet users instantly. Along with the wallet, they will also receive a digital debit card.
Alternatively, they can also request for a physical plastic debit card to be delivered to them via courier.
The wallet users can use these Mastercard-branded cards to make online payments or to pay at point-of-sale (POS) terminals available at merchant locations.
As a technology partner of the MyFin wallet, Mastercard has contributed to the project with its experience, security, and technological solutions.
In addition to money transfers, the wallet also allows users to exchange payments with other MyFin users – a service known as peer-to-peer (P2P) payments.
Similarly, they can also use the payment links to send money to other users.
MyFin offers real-time visibility on account balances and transactions and 24/7 consultation with qualified live operators.
Moreover, the company produces plastic payment cards in partnership with a company named AUSTRIACARD.
The companies produce these cards using biodegradable material and deliver them to customers in recycled paper packaging.
To support environmental protection, MyFin has pledged to plant one tree for every 100 plastic cards issued.
In 2019, Fibank partnered with Mastercard and Garmin to enable watch payments for its customers in Bulgaria.