News
Fed floats digital currency trial balloon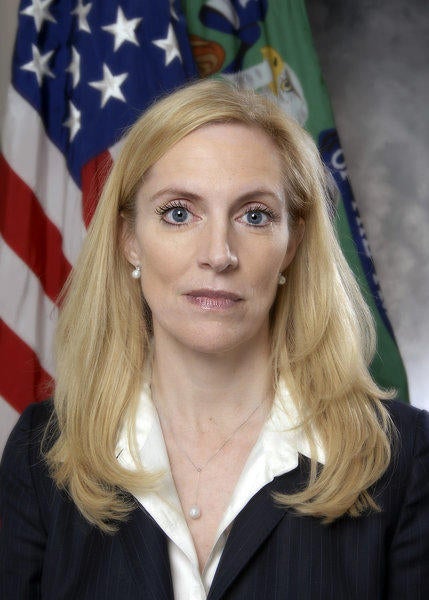 The US central bank has partnered with the Massachusetts Institute of Technology (MIT) in a multiyear effort to build and test a hypothetical central bank digital currency (CBDC), said governor Lael Brainard.
The Fed is actively exploring the potential of innovative technologies to offer a digital equivalent of cash, Brainard said in a speech updating on the Fed's progress on digital currencies.
"Given the dollar's important role, it is essential that the Federal Reserve remain on the frontier of research and policy development regarding CBDCs," she said.

Brainard is a member of the US Federal Reserve's Board of Governors, where she serves as administrative governor and chair of the Committees on Financial Stability, Federal Reserve Bank Affairs, Consumer and Community Affairs, and Payments, Clearing and Settlements.
The research project will explore the use of existing and new technologies as needed, she said during the speech webcast on Thursday.
A multidisciplinary team
"We have been conducting in-house experiments for the last few years, through means that include the Board's Technology Lab, which has been building and testing a range of distributed ledger platforms to understand their potential opportunity and risk," Brainard said.
The multidisciplinary team engaged in the project includes application developers from the Federal Reserve Banks of Cleveland, Dallas and New York.
The team supports a policy team at the Board that is studying the implications of digital currencies on the payments ecosystem, monetary policy, financial stability, banking and finance, and consumer protection.
The goal of the experiment
The objective of the research and experimentation is threefold:
"To assess the safety and efficiency of digital currency systems, to inform our understanding of private-sector arrangements, and to give us hands-on experience to understand the opportunities and limitations of possible technologies for digital forms of central bank money."
She added that these efforts are intended to ensure that the potential risks and possible unintended consequences of new technologies are fully understood.
Working with other central banks
In addition to these experiments, the Federal Reserve continues to collaborate with and learn from other central banks.
"We are participating in the CBDC coalition of central banks," Brainard said. "While each country will make decisions on whether to issue and how to design a CBDC based on its own domestic legal framework and financial and economic context, we benefit from collaboration on CBDC research."
Such collaborations would be particularly useful in addressing challenging hurdles such as threats to cybersecurity, counterfeiting and fraud, and anti-money laundering.
Cross-border linkages
Since financial and payments systems share extensive cross-border linkages, a poorly designed CBDC issued in one jurisdiction could create financial stability issues in another jurisdiction.
A cyberattack on a CBDC arrangement in one jurisdiction could create domestic financial stress, which could, in turn, affect linked economies or have broader effects if confidence in certain technologies or payment mechanisms is eroded.
The Fed has not yet made a decision whether to undertake a significant policy process, "as we are taking the time and effort to understand the significant implications of digital currencies and CBDCs around the globe."
Brainard reiterated that the Federal Reserve remains committed to delivering on the FedNowSM Service, which will enable millions of American households and small businesses to get instant access to funds rather than waiting days for checks to clear.
Meanwhile, China has moved ahead rapidly on its version of a CBDC.