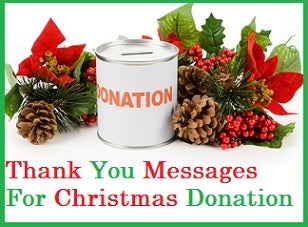 Three quarters (77%) of Europe say the year that was has reminded them what is important in life and 65% say they are being more thoughtful this Christmas.
While 58% of shoppers say they are tightening the purse strings after a challenging year, over half (51%) say they are putting more personal touches to gifts and 45% are spending more time making or choosing them.
The challenges of 2020 have made people more thoughtful every day, including of people they don't know, with 17% becoming 'philanthrogifters' and purchasing gifts for a stranger as a way to help those more in need after a challenging year.
Almost half (48%) of Europe have purchased gifts that give back, one in five (18%) have bought items that support a charity, 17% have purchased animal adoption gifts and 14% have donated directly to a charity in someone's name.
Nineteen per cent have purchased charity Christmas cards this year
Europeans are also being more thoughtful about where they shop this year. One in two (50%) have consciously given back to their own community whilst Christmas shopping.
Fifty-nine per cent have shopped locally as a way to help rebuild the community, 44% have purchased gift cards from local small businesses, 61% are buying their Christmas food and drink from a local shop and 27% have booked Christmas dinner at an independent restaurant in their neighbourhood.
Homemade hampers (38%), wellness gifts (37%) and framed photographs (35%) top the list of most thoughtful gifts for 2020, followed by experience gifts to spend time together (32%) and personalised decorations (26%).
Mark Barnett, President of Mastercard Europe, said:
"For many of us Christmas will no doubt look very different this year. The festive season has always been a major shopping occasion, but with 2020 being a challenging time for all, it's heart-warming to see people across Europe putting more time, thought and personal touches into their Christmas gifts.
"Small businesses are the backbone of Europe's economy so shopping local this Christmas will make a huge difference not only in helping rebuild your local community, but the economy as a whole."