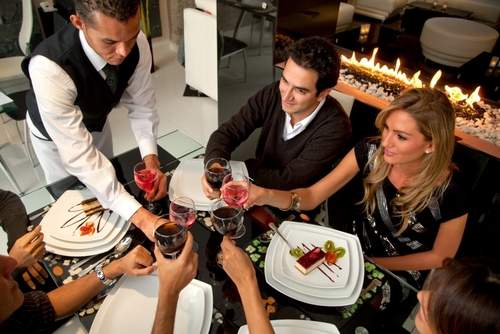 US payments processor Elavon will provide the technology for a 'queue-jumping' smartphone app.
iDon'tQ allows UK consumers to bypass queues in bars and restaurants, ordering and paying for food and drinks from their desks or table.
Since its December launch, establishments such as nightclubs, cafés, pubs and restaurants across the UK have signed up to the service. iDon'tQ plans to roll out globally in the first quarter of 2013.
Hannah Fitzsimons, head of business development, Elavon merchant services, said: "We believe mobile commerce will account for a significant portion of all future retail spend, and we are looking forward to working with iDon'tQ to provide a secure payment solution."
Elavon provides an in-house 'white label' Payment Service Provider (PSP) option for secure processing capabilities and PIN protected payment processing.
Plans for iDon'tQ to expand into cinemas, restaurants, theatres and festivals are currently underway.
Related articles:
Elavon and 41st Parameter partner for ecommerce security