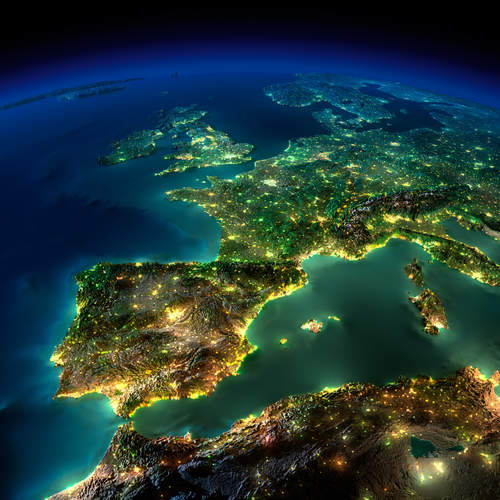 Card fraud in Europe is continuing to decline, however fraudsters have begun to migrate to countries with less developed anti-fraud technology, says the European Central Bank (ECB) in a report from Eurosystem.
Between 2007 and 2011, fraud decreased by 7.6%, even though the total value of all transactions grew by 10.3% reaching €3.3trn ($4.3trn) per year.
In 2011, the total amount of fraud had decreased by 5.8% since 2010 to €1.16bn ($1.5bn).
ATM and point of sale fraud has seen the biggest drop, with the report claiming improvements in the security of cards such as the adoption of EMV, and the payment infrastructure have been the main contributing factors.
ATM fraud only accounted for one fifth of all card fraud in 2011. A quarter of card fraud was carried out at point of sale terminals that year.
Card-not-present (CNP) payments remain the largest category of fraud accounting for 56% of all card fraud in 2011. A majority of CNP payments (73%) were made over the internet.
Cards issued in Luxembourg, France and the UK experience on average the highest fraud losses as a proportion of regular transactions.
The report found that transactions in Ireland were the most likely to be fraudulent with one in every 1,000 transactions. The European average is about one in every 4,000 transactions.
Chief technology officer at CreditCall Jeremy Gumbley has commented on the ECB figures: "EMV adoption rates have been staggered across the globe, due to the sheer scale of the project and technological hurdles that must be faced in implementation."
"The core goal of introducing EMV is to reduce payment fraud, though it is clear from the ECB figures that this goal will remain out of reach whilst regional 'loopholes' exist. The global nature of the payment chain means that the industry has no choice but to collaborate with a synchronised, cross-border approach to realise the global benefits of EMV," he concluded.
In 2011, 78% of all fraud with counterfeited cards was carried out in non-SEPA countries, and 95% of counterfeited card fraud involving ATMs took place outside SEPA.
Related Articles
France is Europe's top card fraud victim