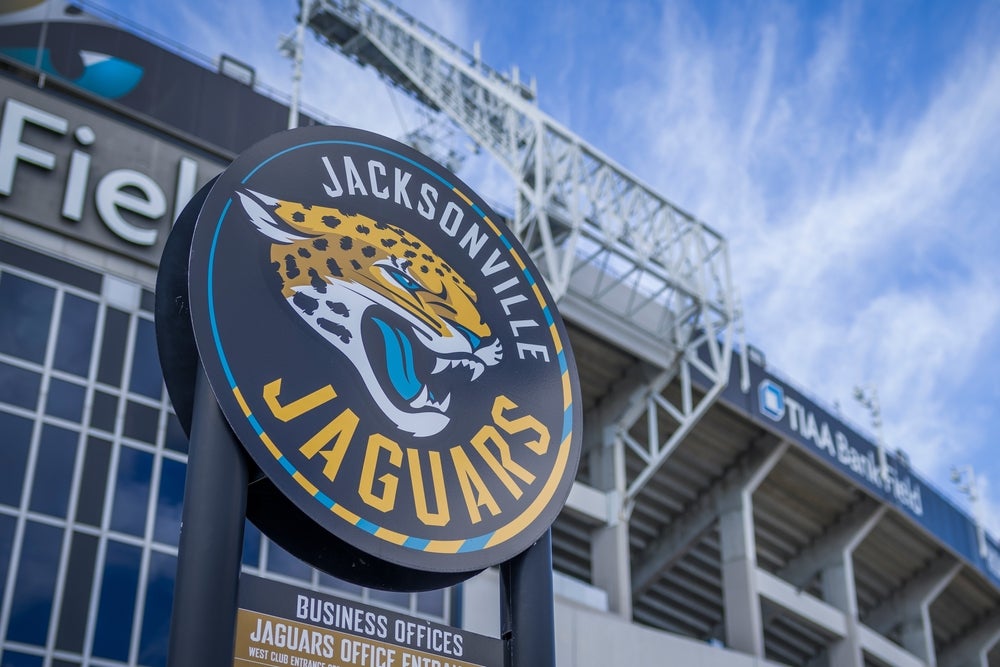 Ebury has announced its sponsorship of NFL team, Jacksonville Jaguars as they approach their UK fixtures in London this October.
Ebury will become the preferred service for all Jacksonville Jaguars UK FX transfers, following on from the previously announced partnership deal with Fulham Football Club.
The Jacksonville Jaguars will play against the Atlanta Falcons at Wembley Stadium on 1 October which is followed by an unprecedented second London Fixture on the road against the Buffalo Bills at Tottenham Hotspur Stadium on October 8th.
Jags Country event
In the build-up to the fixtures, the unique "Jags Country" event on September 28 at Wembley promises a fusion of US and UK country music talent, supported by the presence of Jaguars alumni, mascot Jaxson De-Ville, The ROAR of the Jaguars cheerleaders and country music stars Clint Black, Brian Kelley and Tyler Rich, plus performances from Alyssa Bonagura and Irish duo Dea Matrona.
Ebury offers solutions and services to enable businesses to trade and grow internationally quickly, easily, and securely by removing global barriers. Ebury has capabilities in 130+ currencies and a team across 32 offices in 21 countries.
Phil Monkhouse, UK Country Manager at Ebury, commented: "This partnership re-asserts Ebury's commitment to supporting the best in global talent, demonstrating our dedication to building bridges across the international sporting community. Ebury is privileged to be part of this adventure with the Jaguars' double-header in London and Jags Country event set to be a major highlight in London's cultural and sporting 2023 calendar. We look forward to cheering on the Jaguars through the NFL season."
Maria Gigante, Vice President of International Operations at The Jacksonville Jaguars, added: "I am delighted to be partnering with Ebury as we head towards our tenth game in London at Wembley Stadium, and another first in the history of the NFL's International games, by playing a road game the following week at Tottenham's stadium. With its extensive transatlantic FX knowledge, we know that Ebury's experience and guidance will be a huge asset to the Jaguars in the UK and we can't wait to celebrate our tenth game milestone with them."