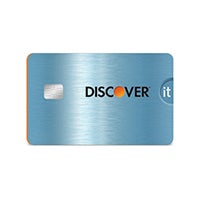 Discover has announced its commitment to give $5m to Black-owned restaurants as part of its efforts to support the restaurant industry in bouncing back from Covid-19.
The announcement comes after increasing pressure has been put on organisations to launch initiatives in aid of the Black Lives Matter movement.
From now through 31 October 2020, consumers can nominate their favourite Black-owned restaurant via Discover's Facebook, Twitter and Instagram pages. Following this, 200 nominees will be randomly selected to receive $25,000.
Julie Loeger, Discover EVP and President of U.S. Cards, said: "Covid-19 has wreaked havoc on businesses across the United States, and we want to help effect positive change by offering financial support to Black-owned restaurants, a segment of the economy that has been disproportionately impacted during this pandemic.
"Through this campaign, people across the country can support their favorite Black-owned restaurants. By sharing the names of these establishments on social media, it not only helps promote these businesses, but it also nominates them for a chance to receive $25,000."
How to nominate 
Weekly drawings will start 13 July 2020 and will consist of 17 weekly entry periods, with the final draw date taking place in November.
Nominations can be made on the following social media platforms:
Twitter: Tweet and mention the restaurant's name and @Discover, #EatItForward and #Sweepstakes.
Facebook: Nominate a restaurant by tagging them in the comments section of a post where Discover is asking for nominations related to the $5 million commitment to Black-owned restaurant programme.
Instagram: Upload a photo taken by a user that is related to the nominated restaurant and tag @Discover, #EatItForward, #Sweepstakes and @ mention the restaurant's Instagram account or restaurant name within the photo caption.
To launch the programme, Discover has selected three Black-owned restaurants to receive $25,000 each. The restaurants are Back in the Day Bakery in Savannah, Georgia, Post Office Pie in Birmingham, Alabama, and Rodney Scott's BBQ in South Carolina.
In addition, the restaurants' stories will be featured in Discover's communication channels in support of #EatItForward programme.