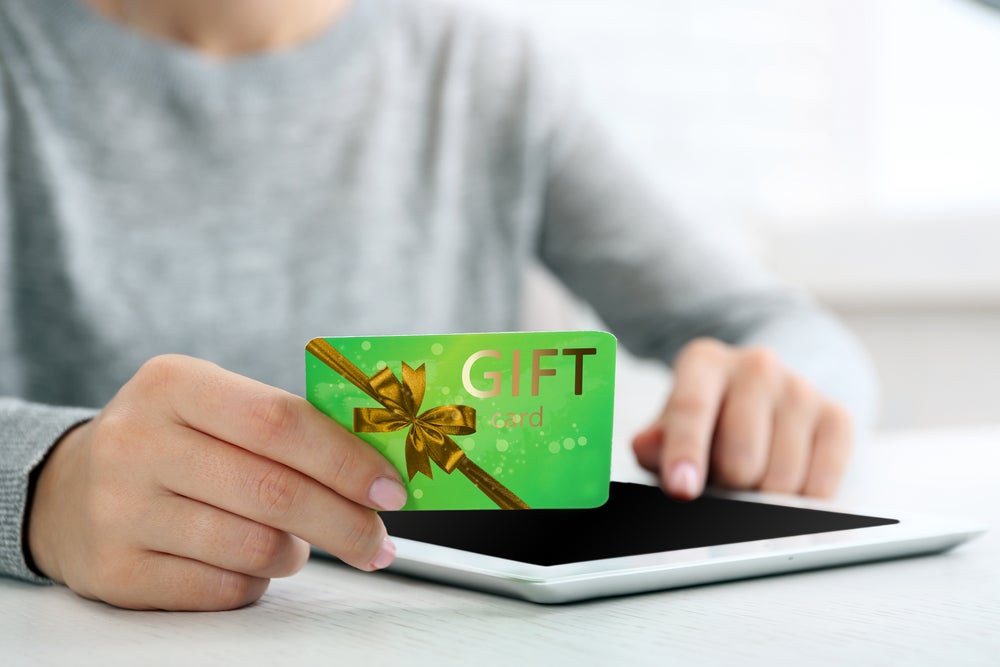 New research by the Gift Card & Voucher Association (GCVA) and KPMG UK has revealed that digital and eVoucher sales have grown significantly since lockdown measures were introduced.
According to the research, digital and eVoucher sales grew by 49.7% on a rolling year basis, while sales of physical gift cards continued to retreat. In addition, the market share for digital products increased to 30.2% in the first half of 2020, up from 17.1% in the same period last year.
More generally, UK gift card and voucher sales fell by 5.4% on a like-for-like basis during the pandemic.
Gail Cohen, director general at the GCVA, said: "There is no doubt that impact of Covid-19 has been profound for all industries. Gift card and voucher sales are far from immune in this climate. However, what is clear from our latest analysis is that this £7bn UK industry presents a real opportunity for retail and leisure businesses, as well as the wider economy, to grow."
B2C and B2B market
The research also showed that business-to-consumer (B2C) sales fell significantly (-32.2%) when compared to the same period in 2019.
However, business-to-business (B2B) sales grew by 8.2% – a market which now holds 75.8% market share.
Cohen added: "The growth and resilience of B2B sales demonstrates that this industry has progressed significantly. It is no longer the outdated consumer-only industry we think we all know.
"With the retention of employees top of mind for many businesses – especially as the furlough scheme starts to unwind – rewarding staff will only grow in importance. The GCVA has recently launched the #giftcard500 initiative, calling for the increase in the tax-free employer gifting allowance from £50 to £500." 
Speaking on the figures, Don Williams, Retail Partner at KPMG UK, said: "The pain felt by UK retailers has been clear to see this year, albeit we know that not all businesses have been impacted equally. A closer look at the performance of retailers in the latest analysis shows a great deal of disparity where sales of retail gift cards and vouchers are concerned. Some have realised growth of 185%, whilst others have faced declines of 58%.
"For the businesses that can remain firmly on the radar of consumers, prospects still remain promising despite growth contraction. However, bucking the trend will require exploration of alternative channels. For instance, businesses-to-business sales, as well as upping digital capabilities and offerings."