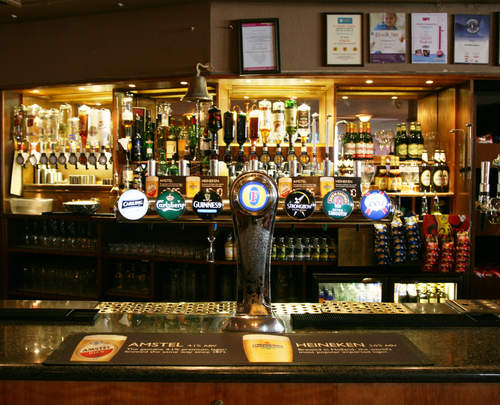 MasterCard's payments gateway subsidiary DataCash has launched a contactless payment solution for the hospitality industry, aimed at reducing waiting times in pubs, bars and restaurants.
The payment solution, jointly developed with leading hospitality EPoS provider Zonal and product design specialists Coherent+, is a portable terminal on a belt clip, allowing customers to pay for their services on the go from their desired location.
DataCash stressed the contactless functionality enables customers to make payments very quickly by tapping their card on a terminal, without the overhead of entering a PIN.
Terminals are fully integrated with the till system, removing the need to re-key transactions and reducing the risk of any human error.The product, described as light weight, water resistant terminals, with robust wireless communication to the base station, will be carried by every member of the bar staff who interacts with customers, removing the need for bar staff to wait for a terminal to become available.
The Zonal software solution is also integrated with the iPhone ordering system app enabling customers to order food, drinks and then make payment for these services using the app. Customers are no longer restricted to making payments at their table, or at the bar.
"Our new solution for the hospitality industry helps merchants to grow revenue opportunities whilst also creating an enhanced payment experience by increasing convenience and speed of service for end customers. Our partnership approach with specialist providers like Zonal and Coherent+ have proven highly successful in bringing industry-leading solutions to merchants in many different vertical sectors and we look forward to bringing more exciting innovations in to this space in 2013 and beyond," said Wendy Dobson, Head of Partners, Innovation and Multi-Channel for DataCash.