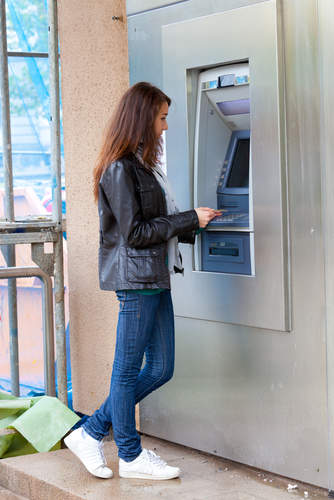 Banks in Cyprus have been closed for a week, and as a result payments firms are moving in. Financial entrepreneur and TDV founder, Jeff Berwick, has announced that he will open the world's first operational Bitcoin ATM in Cyprus.
This will enable customers to deposit fiat currency into a Bitcoin ATM and receive bitcoins to their account. Customers can also send bitcoins and receive fiat currencies in exchange for the bitcoins.
According to Berwick, the ATM could become a multi-billion dollar business venture; by moving quickly the Bitcoin ATM would be the only functioning ATM on the island.
In an editorial on The Market Oracle, Berwick notes that Bitcoins and their userbase have proven tremendous volatility, even during financial austerity.
However the move may raise concerns, after The European Central Bank published a report in October, stating that increased demand for Bitcoin "could have a negative impact on the reputation of central banks".
The financial publication Bloomberg, later reported that "Bitcoin is missing the most essential aspect of money: it's not useful for buying anything. Bitcoin's rise as a tool for financial speculation underlines the failure of the virtual currency idea".
Yet Berwick maintains that merchants have shown great interest in the expansion of the digital currency:
"I am convinced bitcoin will be the currency of the future… and all the attacks on it by governments and central banks shows they know it. Stateless currencies will be a way of the future, and that's why Bitcoin ATM, and why now".
According to Bitcoin, the ATMs will be rolled out as quickly as possible, focusing initially on nations currently undergoing capital controls, for example Argentina and Iran.