The new CREALOGIX TimeWarp app aims to simplify budgeting and overall personal finance awareness.
The new app showcased at FinovateEurope 2019. It allows banks to offer their customers a simple and convenient way to enhance the budgeting and personal finance management.
This year, CREALOGIX won the award for the third time after winning the most votes from the audience.
The app lets customers better understand the consequences of financial decisions they want to make before actually going through with them. Budgeting is a key concern for many consumers and so CREALOGIX TimeWarp allows them to keep track of all their past and present transactions, as well as manage their finances.
The team at CREALOGIX's Innovation department WowLab took full advantage of Open Banking. Therefore, users can pull together their data from a wider range of different financial providers.
Senior Vice President, global sales at CREALOGIX, Marc Stähli, commented:
"The future of banking lies in new and delightful user experiences. With CREALOGIX's TimeWarp, financial institutions can provide customers with unique way of looking at their personal finance management.
"Thanks to the app, users can make more informed financial decisions, with the bank's offers always tailored to their personal circumstances and objectives. This is just one of a large range of creative options open to banks to offer significant added value to their customers and further improve their relationship with them."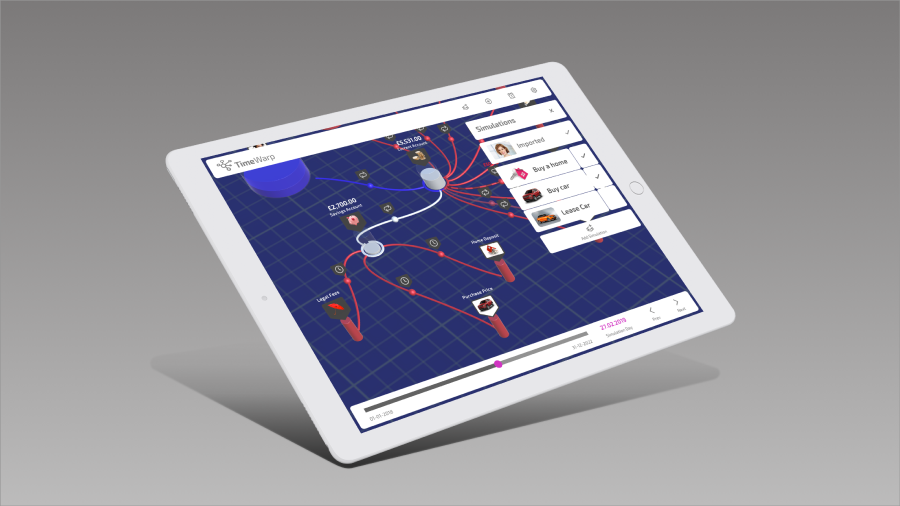 CREALOGIX research
At the beginning of February, CREALOGOX released research on bank account openings.
The figures showed that a new bank account is opened every six seconds in the UK. Not surprisingly, it is millennials and Gen-Zs being the most prolific bank account openers.
The findings highlighted that Gen-Zs (between the ages of 18 and 21) are particularly active in opening new accounts. Furthermore, a third of millennials and Gen-Z's have opened at least two new accounts in the past 5 years and 78% would consider opening an additional account in the next three years.