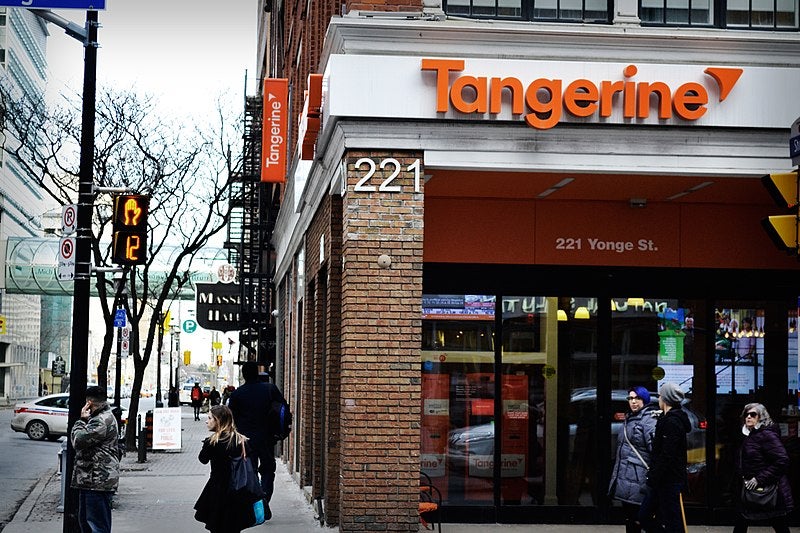 Canada-based Tangerine Bank has slashed credit card interest rates to offer financial relief to clients and customers in the wake of the coronavirus (Covid-19) crisis.
The bank has reduced interest rate to 10.99% for customers who have already received credit card payment deferrals before 10 April 2020.
Tangerine Bank president and CEO Gillian Riley said: "Reducing credit card interest rates for clients who have been impacted by Covid-19 during their minimum payment deferral period is one more way we hope we can lessen the pressure and help to keep more money in their pockets when they need it most."
Starting 10 April 2020, Tangerine clients can request minimum payment deferrals on their cards online.
The new measures are effective since 1 April 2020 for impacted customers throughout the minimum payment deferral period.
Other measures
Apart from reducing credit card interest rates, Tangerine has offered mortgage payment deferrals for up to six months.
It has also allowed customers to transfer the credit card balance to an existing line of credit with a lower interest rate.
Tangerine is offering an online CRA Direct Deposit service to clients eligible for Canada Emergency Response Benefit (CERB).
This will allow clients to receive funds directly into their checking or savings account.
Tangerine's mobile banking app allows users to view account balances, transaction history, and credit card account information.
Customers can send money for free using Interac e-Transfer interface, and also receive notifications on account activity.