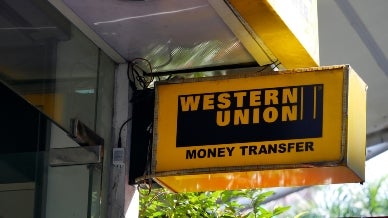 Western Union has temporarily slashed fees by 50% for front-line responders and essential workers using its payment services to transfer funds globally.
The option will be available for the next two weeks for essential workers sending money through any of the company's digital channels.
The fee reduction will apply to all transactions initiates in the company's digital-enabled countries at westernunion.com or via the Western Union app.
Valid with transfer code THANKS2020, the fee reduction option is available to medical, police, and fire department professionals.
Essential workers across food, transport, utility, and other essential industries, including manufacturing and construction can also make use of the facility.
"The promotion is a small tribute by the company to these customers for their endless commitment to their local communities and dedication to maintain the infrastructure and resources necessary to keep local economies afloat, the company said in its press statement.
According to Western Union's business intelligence over 65% of global citizens working and living across the world occupy roles as first responders or in essential service industries.
Western Union president and CEO Hikmet Ersek said: "When the world stopped, our first responders and essential workers kept going.
"They have continued to show up, day after day, to make it possible for our communities and economies to carry on."
Western Union, last month, expanded its digital money transfer services to over 75 countries.
Recently, the company also rolled put a phone-based concierge service Digital Location to enable customers to conduct digital transactions from their homes and home-delivery of remittance funds in some markets.