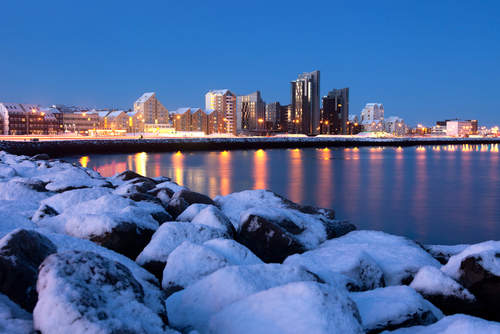 The international issuing and acquiring service Valitor, has launched contactless and mobile payments in Iceland together with the European e-payments provider, Point.
Certified by VISA Europe and approved by the Visa PayWave standards, the new software is the first in Iceland to enable merchants to accept payments via contactless Visa cards and NFC-enabled smartphones.
"This is a major step towards establishing contactless payments in Iceland," explained Sigurhans Vignir, the executive director of Corporate Solutions at Valitor.
"With this development in place, we can prepare merchants with a pilot phase where Valitor will initiate contactless card and smartphone payments in cooperation with all card issuers in the country, as well as with two of the country's largest network providers Síminn and Vodafone," Vignir added.
The software is currently in trial with selected vendors to ensure proper functionality before the official distribution.
The software will be available to all acquirers and service providers that use the merchant POS terminals VeriFone Vx820 and Vx680.