News
CO-OP partners with Zelle to offer P2P payments to credit unions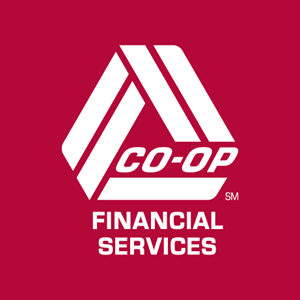 California-headquartered CO-OP Financial Services is partnering with Zelle to offer P2P payments to credit unions in the CO-OP ecosystem.
Client institutions with the CO-OP account-based technology in place can now offer Zelle within their mobile banking solution. The CO-OP says that its account-based technology represents a key differentiator. It is already widely supported in the credit union marketplace by thousands of institutions and all major core processors. Moreover, the CO-OP says that this positions its clients for fast, successful implementation.
"One of the biggest benefits of Zelle to a credit union is the potential it offers to support members as they increasingly rely on P2P payment technology to complete a variety of daily financial tasks," says Bruce Dragt, Chief Product Officer for CO-OP. "Zelle offers the day-to-day features members need and prefer to send and receive money, including fast funds availability."

Three Credit Unions now live with Zelle through CO-OP, 15 more signed up
Three credit union clients are already live with Zelle through their work with CO-OP. These include Wescom Credit Union (www.wescom.org) and Water and Power Community Credit Union (www.wpccu.org).
"Zelle is an important part of our long-term payments and digital strategy," says America Arevalo, Director, Electronic Services for Wescom CU. "Zelle is a fast, safe and easy way for our membership to send and receive money. Partnering with CO-OP to integrate Zelle into our digital banking solution was a great experience."
"P2P in all of its iterations has changed the way money moves, introducing convenience and speed to the money movement process," said Stan Wootton, Digital Banking Manager, for Water and Power Community CU. "Zelle, in particular, brought speed to money movement, revolutionising fast payment functionality. CO-OP has always been a well-respected partner. Working with them has resulted in many efficiencies and improved experiences for our organisation."
Such is the interest level in Zelle, CO-OP has already signed up 15 more credit unions for the service.