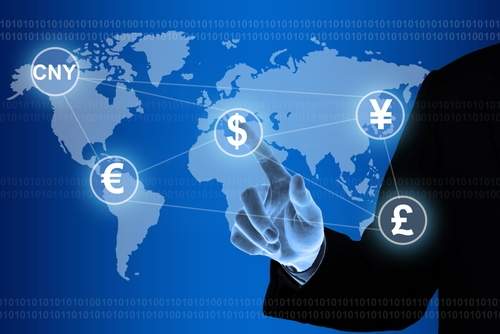 In 2018, Chinese companies outpaced their western counterparts by value in the top five VC funded companies in the global payments space.
GlobalData research revealed that of the top five companies, two represented China with a combined value of $14.73bn. This was followed by two American firms with a combined value of $0.6bn and one UK-based company with $0.25bn.
Chinese VC funding dominates globally
Ant Financial, the parent company of Alipay gained the most VC funding out of all the companies.
The financial giant is in its own league, raising $14bn in VC funding last year. China is an extremely fast growing market, with businesses driving new technological developments at a rapid rate.
The company started its journey in 2004 and continued to witness significant growth eventually over taking PayPal in 2013 as the largest payments provider via mobile devices. Furthermore, Ant Financial offers a wide range of financial services including insurance and credit.
Moreover, the company continues to expand into international markets by investing and acquiring stakes in foreign firms. The $14bn raised in 2018 by Ant Financial also remains the single largest fundraising ever by a private company.
Chinese VC funding grew massively across 2018. Chinese company, Bitmain made it to the top five as well, with a total disclosed funding of $0.73bn during 2018. Bitmain is one of the largest companies in cryptocurrency sector.
In February 2019, Bitmain announced its next generation chip, BM1397. The chip sports a 28% power efficiency improvement over its predecessor. Its dominant position in the sector has generated significant investor interest.
Western firms will need to up their game
The US-based Coinbase and Tradeshift raised $0.35bn and $0.25bn, respectively, during 2018.
During Q4 of 2018, Coinbase added an additional $300m of investment at a valuation of over $8bn to accelerate the adoption of cryptocurrencies and digital assets. The Series E equity round is led by Tiger Global Management, with participation from Y Combinator Continuity, Wellington Management, Andreessen Horowitz, Polychain and others.
Financial Deals Analyst at GlobalData, Aurojyoti Bose, commented: "Investments in payments technologies predominantly revolve around mobile payments and cryptocurrency. Chinese companies working in this space are giving their western counterparts a run for their money."
In addition, UK based, digital challenger bank, Revolut raised $0.25bn over 2018. In April 2018, the challenger closed its latest funding round, raising $250m to become Europe's latest tech unicorn.