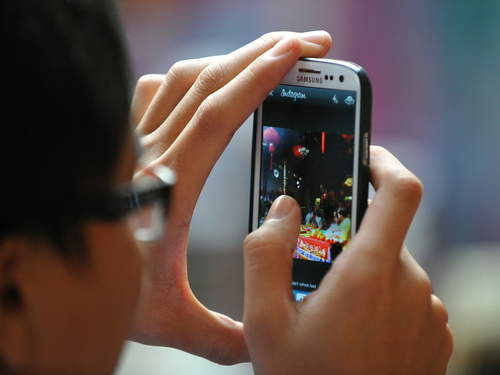 China UnionPay and China Mobile, the nation's largest mobile operator, have joined forces to launch a near field communication (NFC) payments system that will enable consumers to make contactless payments at participating merchants.
To use the service, China Mobile subscribers need to purchase an NFC SIM card from one of the carrier's stores, install the mobile wallet app and link a personal bank account.
Customers can then make mobile payments at merchants equipped with UnionPay's QuickPass terminals. The service is only available on Android devices.
By the end of 2012, more than 1m QuickPass point-of-sale terminals had been installed throughout China. China Mobile expects 10m NFC transactions via contactless terminals to occur this year.
Chairman at China UnionPay, Su Ning, said: "Mobile payments as a new payment method is increasingly changing the way people pay and their consumption habits."
"China UnionPay will continue to deepen cooperation with commercial banks, mobile operators, handset manufacturers and other parties with a view to lead the development and build a harmonious win-win situation in the mobile payment industry."
The platform is now available in more than fourteen Chinese cities, which include Shnaghai, Beijing and Guangzhou.
Banks that have joined the platform include, Bank of China, CITIC Bank, Everbright Bank, China Minsheng, China Merchants Bank, Guangdong Development Bank, Shanghai Pudong Development Bank, Bank of Shanghai, and Bank of Beijing.
Additional network carriers are also expected to join the platform, with UnionPay already having signed agreements with China Telecom and China Unicom.
Related Articles
China will launch mobile payment standard in 2013