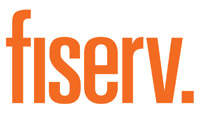 Fiserv aims to transform the bill payment experience with an intelligent bill payment experience dubbed CheckFree Next.
The tool offers personalised suggestions, increased automation and says Fiserv, unmatched connectivity.
Moreover, its APIs enable financial institutions to deliver the capabilities customers expect efficiently.
CheckFree Next has been piloted by two top 10 US financial institutions.
"Electronic bill payment has become an intrinsic part of many people's daily lives. However, features that were once cutting edge are now status quo," says Tom Allanson, division president, Enterprise Payment Solutions, Fiserv.
"Knowing that people have higher expectations than ever before we stepped back. We challenged ourselves to make paying bills at a financial institution as easy and smart as the best digital experiences people have every day.
"CheckFree Next is the answer to that challenge."
Krista Tedder, director, Payments, Javelin Strategy & Research, adds: "Fiserv has a long history in electronic payments. CheckFree Next reflects a knowledge of the space, capitalising on the current trend toward smart digital experiences that anticipate next steps to streamline experiences."
CheckFree Next: making bill payment simpler, smarter
Fiserv says that CheckFree Next makes the bill payer's experience simpler and less stressful by automating basic tasks. A new Bill Discovery feature uses proprietary technology to automatically identify and connect consumers' billers to their accounts. It then establishes the biller as a payee when there is a match.
In addition, payment and data entry is automated, saving bill payers time and helping to prevent errors.
CheckFree Next also empowers financial institutions to act as advisors to account holders with more personalised and proactive experiences. Bill payers can sign up for bill pay reminders and alerts. Bill payers are more engaged with their financial institutions and gain confidence through visibility into where their payment sits in the processing cycle.
Withdraw Now is another new feature of CheckFree Next. This allows bill payers to choose to have their bill payment debited right away or on a future date. Accordingly, it puts them in control and facilitating financial management.