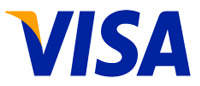 Online payments processor Checkbook has joined Visa's Fintech Fast Track programme and rolled out its Virtual Cards for real-time payments.
Visa's Fintech Fast Track programme enables the company to utilise the reach, capabilities and security offered byVisa's global payments network, VisaNet.
Virtual Cards, which will be sent to customers through email, is a unique 16-digit number with a pre-determined spending limit. The recipient will be able to save this information and use it whenever required.
Furthermore, this new product is said to offer cash back to senders in addition to their savings from going digital.
Using Virtual Cards will reduce the fear linked to losing wallet or instances of credit fraud, noted the company.
Checkbook founder and CEO PJ Gupta said: "Visa has given Checkbook great impetus!
"To think that this was just an idea until 6 months back and we are now ready to go to market with a transformative product. Fast Track helped us get up and running faster, and scale efficiently in this endeavour."
Commenting on the development, Visa Fintech global head and senior vice-president Terry Angelos said: "By joining Visa's Fast Track programme, exciting Fintechs like Checkbook gain unprecedented access to Visa experts, technology, and resources.
"Fast Track lets us provide new resources that rapidly growing companies need to scale with efficiency."
This May, Malaysia's Soft Space joined Visa's Fast Track programme.