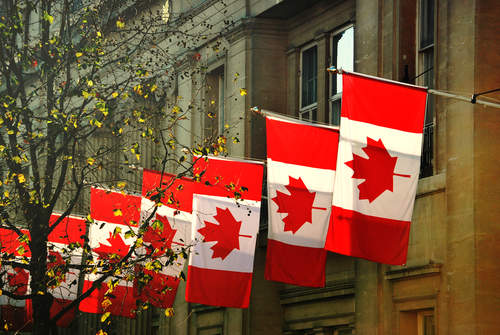 Canadians could be hit with sky-high credit card surcharges, the Consumers' Association of Canada warned.
This could be the outcome of a pending ruling from Canada's competition tribunal, which is judging a case against Visa and MasterCard that was launched in 2010.
"It'll be like striking the marketplace with lightning. It'll disrupt the whole way that we pay for our goods. So it's going to be a big shock," said association president Bruce Cran, referring to a recent report by the Australian consumer group Choice which showed that consumers are now facing surcharges of up to 10% after a similar ruling on Australian card charges.
The consumer group is siding with Visa and MasterCard, after they were targeted by the Federal Competition Bureau, the Canadian Federation of Independent Business (CFIB) and the Retail Council of Canada, in 2010.
The bureau is challenging rules imposed by the credit card companies that prevent retailers from refusing to accept "premium" credit cards that offer reward miles, points and other benefits for consumers, but require higher processing fees to be paid by the merchants.
Another rule also prevents merchants from passing on credit card costs to customers. Yet the retailers are hoping that credit card charges could go directly to consumers.
CFIB president Dan Kelly argued that a decision in favour of the Competition Bureau's position wouldn't lead to a free-for-all of new consumer fees.
"Small businesses are unlikely to impose fees on consumers very often. Merchants — particularly small ones — do not have the market clout and would not want to risk losing the customer to the shop down the street," Kelly argued.
Cran said there's no evidence that merchants will lower prices on goods and services if the cost of credit card charges are passed on to the consumers. He said Canada should look at Australia's experience after surcharges were allowed in 2003.
"In some instances Australian merchants have charged a flat minimum fee which, in the case of a purchase of a small item like a coffee, could mean a charge approaching 100%", Cran argued.
The tribunal hearings were finalised last year, but according to the Canadian Competition Tribunal the decision has not yet been made public.
Related Articles
US states banning retailers' card surcharges