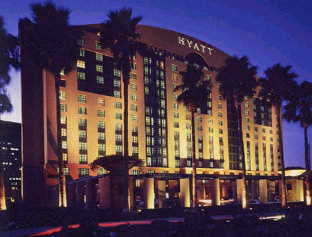 Blackhawk Network, a provider of prepaid products and payment services, has partnered with Hyatt Hotels and Resorts to serve as the hospitality company's third-party gift card distributor.
Under the terms of the agreement, Blackhawk will provide national distribution of Hyatt gift cards.
With this partnership, Hyatt gift cards are now offered at about 5,000 locations including Ahold USA, Giant Eagle, Kroger and Safeway stores. The gift cards will also be available as e-gifts through Amazon and giftcardmall.com starting this holiday season.
Hyatt gift cards will be available in denominations ranging from $15 to $500 can be redeemed at Hyatt hotels, restaurants and spas.
The cards can be applied toward eligible purchases at participating Hyatt Hotels and Resorts in the US, Canada and the Caribbean.
Blackhawk Network senior vice president, products and marketing David Tate said: "We are excited to work closely with such a highly regarded hospitality brand – Hyatt Hotels and Resorts.
"Hyatt is the latest travel and hospitality brand to expand their gift card offerings with Blackhawk. As we continue to grow this category, we're excited to offer consumers even more variety and convenience, making access to Hyatt gift cards just a store trip away."