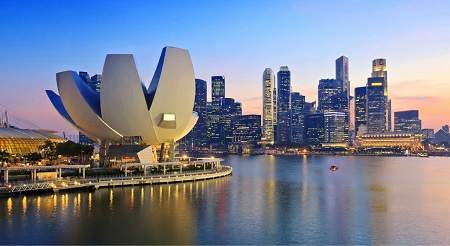 Malaysian airlines company AirAsia's fintech venture BigPay is set to expand its e-wallet services in Singapore.
As part of the expansion plan, the fintech firm will launch its mobile money app and Visa debit card for its users in Singapore.
The company said that its users will soon be able to open an account from the mobile money app and get access to payments and remittance services.
The app will allow users to make free and instant money transfers to friends, split bills, manage work expenses, and track their spending.
They will be able to send money overseas to 10 countries, with more countries yet to be added later.
BigPay is also planning to offer loans, insurance, and wealth management services in the coming months.
The company also intends to expand to other Southeast Asian markets early next year.
BigPay said that the new app already has a waiting list of more than 20,000 people.
In a statement, BigPay co-founder and CEO Christopher Davison said: "People are turning to digital financial services and the pandemic has accelerated the need for fair and transparent alternatives to traditional banking – which is exactly what BigPay stands for."
Launched in 2018, BigPay has added more than one million users in Malaysia so far.
It is one of the largest e-money issuers in the country in transaction value, the company said.
Earlier this year, BigPay secured a licence to operate in Singapore, from the country's central bank the Monetary Authority of Singapore (MAS).
In June this year, the MAS shortlisted 14 applications out of the 21 submitted to issue up to five digital banking licences.