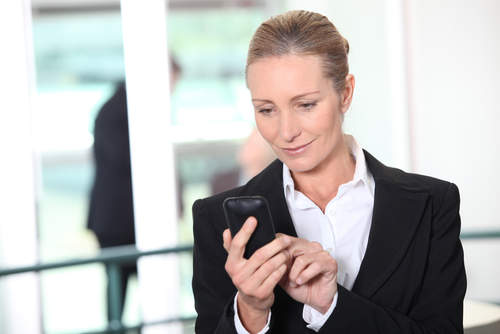 Barclays Spending feature is now available to support customers with spending and budgeting.
New Year resolutions have topped many to-do lists at the beginning of 2019. There will plenty that aim to budget better and save more money.
With this in mind, Barclays released new updates and features to its mobile banking app to support customers trying to stay on top of their finances.
Barclays Spending feature
From sticking to a monthly budget to ensuring your bank balance stays out of it's overdraft, customers look to innovative apps that supply tailored push notifications.
Subsequently, in the latest update to the app, customers will see a new tool called 'Spending'. Here transactions will automatically categorise into sections. Therefore, customers can see how much they've spent and where throughout the month.
Customers will also see their transactions set out into 12 main categories and over 70 sub-categories including: bills, transport, cash and leisure, making it easier to keep track of budgets.
Head of Digital & Open Banking at Barclays, Ruchir Rodrigues, said to EPI : "Over six million of our customers use our mobile banking app to manage their finances. Our customers increasingly engage with the Barclays brand through mobile banking and we see that our app has become a vital part of their financial life. We're continually listening to our customers and updating our app to make their experience as easy, intuitive and secure as possible."
In December 2018. Barclays also enabled 'switch off' spending for customers. A simple button within the Barclays mobile app allows customers to pick the types of retailers they are able to spend with. Payments made that fall within the 'turned off' categories will automatically be declined.
Barclays identified five core retailer groups which customers can control.
The retailer categories are:
1. Groceries and supermarkets 2. Restaurants, takeaways, pubs and bars 3. Petrol and diesel 4. Gambling (to include gambling websites and betting shops) 5. Premium rate websites and phone lines.
Furthermore, new device registration process has been added.
If a customer has a new phone or tablet they will no longer have to visit a branch, use telephone banking or a PINs entry device, or go to an ATM to get an activation a code.
The new process means customers generate a unique activation code there and then in their existing Barclays mobile app to seamlessly and securely register their new devices for mobile banking.
Moreover, under the 'More' menu, customers select 'Manage accounts' and 'Generate an activation code' to get set up on a new device in seconds.