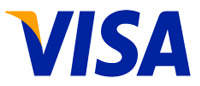 Bank of India (BOI) has partnered with Visa to roll out a new debit card designed for high net worth individuals (HNWIs), The Hindu Business Line reported.
The government-owned Mumbai-based commercial bank has launched the Signature Visa Debit Card.
This card is offered to wealthy customers who maintain an average quarterly bank balance of at least INR1m ($13,572), the report added.
In a statement, the public sector bank said that this international contactless debit card will come in metal and plastic variants.
Bank of India said: "This card will have a spending limit of up to INR500,000 on POS and e-commerce, and INR100,000 on ATM.
"Other features include complimentary lounge access – two per quarter – and offers on travel, retail, dining, lifestyle, entertainment, luxury hotels, and reward points for online usage. It will also provide Insurance against fraudulent transactions."
Visa latest updates
Last week, Checkbook launched virtual cards through Visa's Fintech Fast Track program.
Moreover, Visa and Norwegian digital wallet Vipps recently join forces to step up mobile payments in Europe.
Last month, Innoviti partnered with Visa to facilitate credit access at face-to-face POS.
In the same month, Visa launched Smarter STIP capability to help financial institutions manage transaction authorizations during service disruptions.
Besides, this August, the UK competition watchdog approved Visa's $5.3bn acquisition of US fintech Plaid.
Payments technology company NetCents launched a new cryptocurrency Visa credit card in the US and Canada.
Ahlibank partnered with Visa to roll out card-based payment products in Qatar.
Reward and Visa teamed up to provide customer engagement capabilities to European banks.
Visa recently also entered into a digital payments partnership with the Tourism Authority of Thailand (TAT).