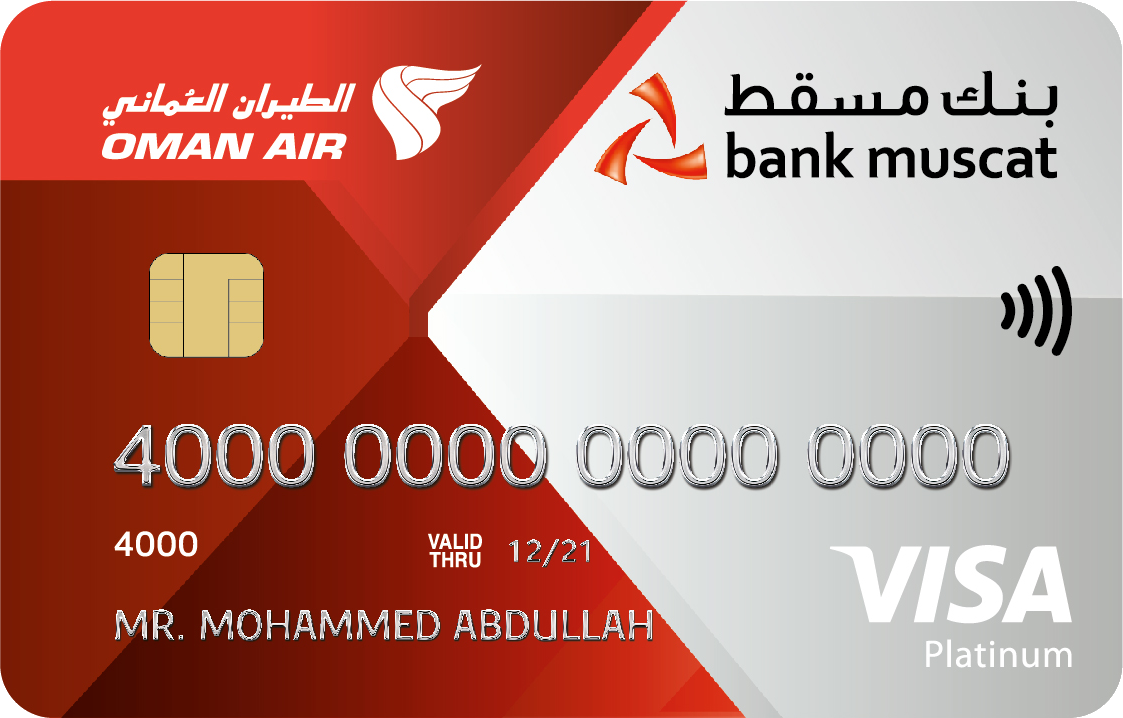 Oman-based Bank Muscat has joined forces with Oman Air to roll out a co-branded Visa platinum credit card for frequent flyers.
Dubbed Bank Muscat Oman Air Visa Platinum Credit Card, the new credit card allows users to accumulate Sindbad miles for any purchase, including traveling on other carriers.
For every OMR1 ($2.60) spent using the credit card, the cardholder will get two Sindbad miles. They will also get 1,000 bonus Sindbad miles if they use the card within 30 days of activation.
The companies will also offer a renewal bonus of 1,000 miles and free travel insurance upon paying at least 50% of their ticket fare.
Moreover, upon completing two return trips on Oman Air within six months of card activation, cardholders will get a fast track upgrade to Sindbad Gold.
In addition, the new credit card will offer access to 25 airport lounges worldwide, 50% discount at VOX cinemas, DragonPass airport dining offers at over 200 restaurants, and more.
It also offers an 8% discount on hotel stays and up to 35% discount at AVIS car rentals.
Oman Air head of communications Usama Haremi said: "We are happy to present the new Bank Muscat Oman Air Credit Card, which will help you get to your dream destination faster than ever before in luxurious comfort and privilege."
Oman natives with a minimum salary of OMR500 ($1,298) and aged 18 or above can apply for the platinum credit card.
The credit card comes with a 52-day interest-free credit period and 24-hour 100% cash advance facility.
Bank Muscat AGM of cards and eBanking Amjad Lawati said: "Bank Muscat is delighted to upgrade this unique co-branded card with a whole lot of new features that frequent travelers will absolutely adore."