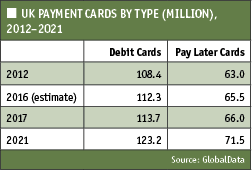 Axis Bank has bolstered its partnership with Vistara, a full-service carrier in India, as they roll out a co-branded forex card, dubbed Axis Bank Club Vistara Forex Card.
This is seen the first-ever collaboration by a bank and an Indian airline for a co-branded forex card.
The card is intended to cater to the requirements of international travelers and is claimed to provide unique features and benefits such as the option of loading up to 16 currencies on a single card, locked-in exchange rates and accruing three CV points on every $5 (or equivalent value) spent.
Furthermore, customers can also win 500 CV points as a Welcome Bonus on signing up.
This card provides a complimentary Base membership to Club Vistara, which is rewarding frequent flyer program.
Customers can redeem the earned Club Vistara Points for Award Flights starting at 2000 CV Points and Upgrade Awards starting at 500 CV Points.
The card is expected to enable customers to travel cashless and hassle-free to international destinations, while also earning Club Vistara Points on their spends.
Axis Bank president & head branch banking of Retail Liabilities & Products Ravi Narayanan said: "As a leader in the Forex cards business, we view our product as an integral part of the travel experience, and are constantly innovating to enhance value for our customers.
"In this endeavor, we are happy to collaborate with Vistara to launch the 'Axis Bank Club Vistara Forex Card', aimed at providing the Indian globetrotter a host of privileges with a truly rewarding experience.
"One can shop and dine globally without worrying about high exchange rates and transaction charges, and also earn Club Vistara Points on the same.
"We are confident that this forex card with a host of benefits will be a valuable addition to our growing portfolio of products and an attractive proposition for customers."
Vistara chief commercial officer Vinod Kannan said: "At Vistara, we are committed to offering a seamless and holistic travel experience to our customers through constantly enhancing our value proposition.
"We are delighted about strengthening our strategic partnership with Axis Bank which enables our customers to travel cashless and totally stress-free.
"We are also proud to be the first Indian airline to offer a co-branded forex card. It is also in line with our broader strategy of forging more partnerships with like-minded brands to offer maximum choice and convenience to our customers."