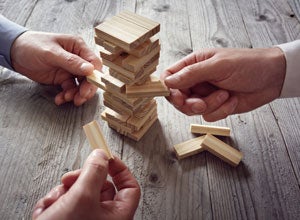 Australia's three domestic payment groups, eftpos, BPAY Group and New Payments Platform Australia (NPPA) have proposed a strategic merger.
The boards of the payments trio have inked an agreement to implement the proposal, which awaits clearance of the Australian Competition and Consumer Commission (ACCC).
A formal application will be filed with the ACCC in March next year.
Background
The merger was proposed by an industry committee comprising 13 mutual shareholders across the three payment firms.
The committee was formed after the Reserve Bank of Australia's (RBA's) 'Review of Retail Payments Regulation Issues Paper'.
It has unanimously approved the proposal following four months of deliberation.
New structure
eftpos, BPay and NPP Australia will have operational independence, continuing to provide customers with existing payment methods.
The proposed amalgamation of the trio will create a new unified entity (NewCo), which will be governed by a single board of 13 directors.
NewCo will have four independent directors and nine representatives from big and small banks, and retailers and other payment processors.
The board will utilise BPAY Group's innovation capability, eftpos' low cost, real-time retail payments and NPPA's real-time infrastructure management capability.
Merger benefits
The unified entity NewCo is expected to help reduce costs and increase competition against overseas payment platforms that are currently dominating Australia's payment sector.
It will address inefficiencies in the Australian payment system by providing a multi-service payment infrastructure with low cost of acceptance.
The new entity will support low-cost real-time account-to-account and eftpos debit card form factor payments.
The merger is expected to be beneficial for both Australian consumers and businesses.
Comments
ICA chairman and NewCo board member Robert Milliner said: "The model proposed will enable us to adapt faster to the changing trends of the digital economy while preserving and strengthening the components of our payments system that so many Australians value and rely on."
"eftpos, BPAY Group and the NPPA provide Australians with reliable, safe and affordable payments options every single day."
eftpos MD Stephen Benton said: "This proposal should allow us to continue to expand our online digital capabilities and innovation in areas such as digital identity, QR codes and mobile wallets including extending the role of Beem It to be an everyday lifestyle app."
BPay CEO John Banfield said: "Our recent recognition such as one of Australia's Best Workplaces, AFRs Most Innovative Companies, Best Product Innovation is a clear strategic advantage for the Board of NewCo as it transforms into an entity that can literally take on the world, should the ACCC agree that this is in the public's interest or otherwise approve it."
NPP Australia CEO Adrian Lovney said: "The increasing trends away from cash to online and in-app purchasing highlight how important it is for Australia's domestic payments players to work together and invest in the current and future needs of Australians and how they want to pay."