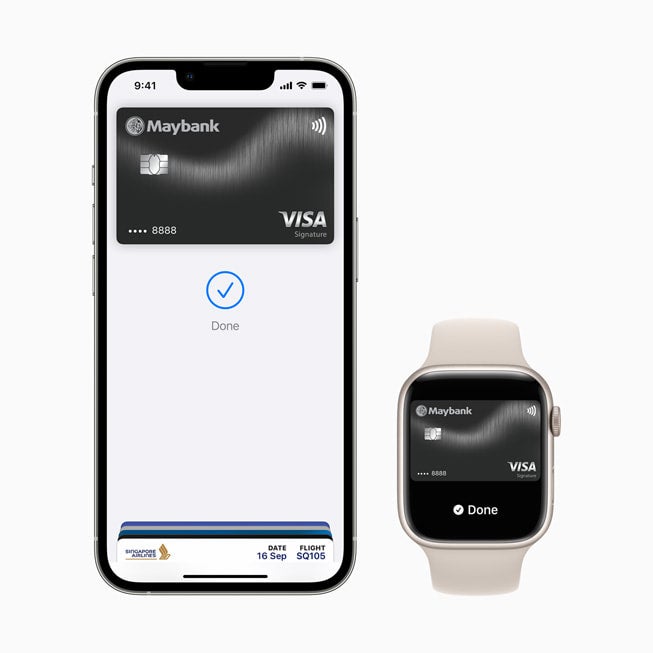 Technology giant Apple has introduced its mobile payment service Apple Pay in Malaysia, marking its second market in Southeast Asia after Singapore.
Customers using various Apple devices including iPhone, Apple Watch, iPad, and Mac can use Apple Pay to make in-store payments at thousands of retailers along with web and in app transactions.
A range of merchants including KFC, Maxis, McDonald's, Pizza Hut, Starbucks, U Mobile are currently accepting payments through Apple Pay.
Users of various apps and websites such as Shopee, Sephora, Atome, and Adidas can also transact via the Apple Pay platform.
Visa and Mastercard cardholders as well as account holders at various banks including AmBank, Maybank and Standard Chartered can use Apple Pay to transfer money.
Plans are on to expand the mobile payment service to American Express cardholders later this year.
Apple Pay and Apple Wallet vice president Jennifer Bailey said: "We are delighted to bring Apple Pay to Malaysia, providing an easier, safer, and more secure way to pay with iPhone, Apple Watch, iPad, and Mac. We think users will love the convenience and security of using Apple Pay.
"Our customers in Malaysia will benefit from using Apple Pay with the support of the most popular banks, merchants, and our customers' favourite apps."
Apple Pay is designed to provide customers with a secured way to make payments without compromising privacy.
The app protects users' personal data, transaction history, along with credit and debit card details.
It does not require a user to save their credit and debit card numbers on device or on Apple servers. The app provides an exclusive, encrypted and secure Device Account Number that is stored in the Secure Element section of the user's device.
All the transactions are authenticated using Face ID and Touch ID, keying in a device passcode and a one-time dynamic security code.
In case of a theft, users can use Find My iPhone to find, lock, or suspend payments from their phones.
Last month, Affinity Credit Union (ACU) in the US sued Apple for allegedly imposing excessive Apple Pay fee.