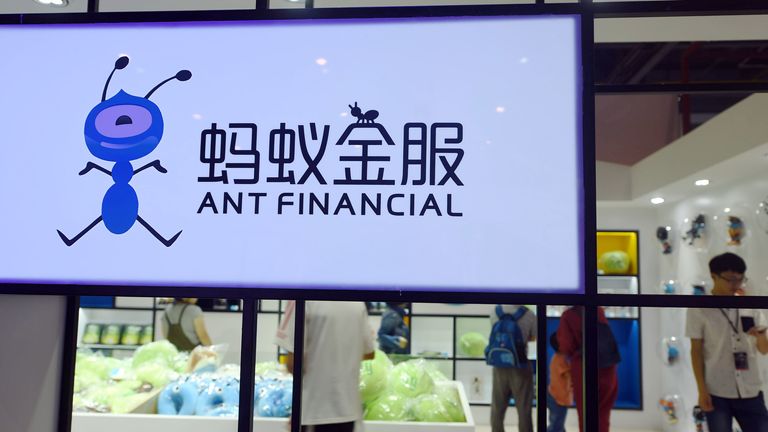 China's Ant Group is reportedly planning to hive off its consumer-credit data operations in revamping, in a bid to go public in the next two years.
The move is said to be a concession for regulators who halted the debut of the firm's shares on the Hong Kong and Shanghai exchanges late last year. The stock market flotation was suspended just 48 hours before the trading was scheduled to begin.
Ant has accumulated credit data of over one billion people, Reuters report citing people familiar with the matter.
Its credit information and rating operations will be regulated by Chinese authorities as a separate unit.
However, the spinoff plans are not confirmed and are subject to change, the report added citing one of the sources.
One person said: "Ant's financial holding firm will be granted the licence from the People's Bank of China (PBOC), the central bank, and will be allowed to go public after the overhaul."
Background
In October 2020, Jack Ma, the Chinese billionaire entrepreneur that owns Ant, criticised China's regulatory system, noting that Chinese banks have a "pawnshop" way of doing things.
Soon after, the Chinese regulators slammed the brakes on Ant's $37bn listing in November 2020.
This dual listing was poised to become the largest stock market debut worldwide.
Recently, PBOC pledged to step up the "prudential oversight" of the financial activities of online platforms in the country.
In a December 2020 report, the central bank ordered online payments giant Ant Group to overhaul all its businesses, including its consumer data operations.
In the same month, the China Banking and Insurance Regulatory Commission (CBIRC) and the PBoC planned imposition of "special and innovative regulatory measures" on fintech giants including Alibaba.
Last month, a report revealed that the government of China is planning to nationalise Jack Ma's Ant and Alibaba Group, which owns one-third of Ant.
The latest credit data spinoff plan follows Ant's recent agreement with the Chinese watchdogs to turn its fintech firm into a financial holding company.
Both these moves will support the firm in going public in the next two years, the Reuters report added.
Commenting on the revival of Ant's IPO, PBOC governor Yi Gang said: "I would say that you just follow the standard of legal instruction, you will have the result."