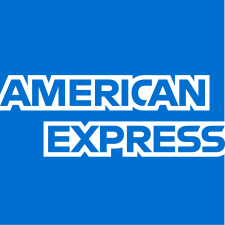 American Express is donating US$100,000 (approximately S$136,500) to the Community Foundation of Singapore's (CFS) Covid-19 response efforts.
Through the American Express Foundation, the contribution goes to the CFS' Sayang Sayang Fund set up to support disadvantaged or marginalised individuals, including providing aid to vulnerable groups such as healthcare workers, seniors, children and migrant workers.
Globally, American Express has committed more than US$6 million in various forms of financial support to back the work of those on the frontlines of this global crisis including the International Medical Corps and the Covid-19 Solidarity Response Fund for the World Health Organization.
In the Asia-Pacific region, the company has committed $700,000.
"These are unprecedented times"
American Express Singapore Country Manager Ho Yat-Wai, says:
"These are unprecedented times globally and the impact of COVID-19 continues to affect many within our community. By partnering with the Community Foundation of Singapore, we hope our contribution to their Sayang Sayang Fund will provide continued support to vulnerable elderly and migrant workers.
"We also hope many others would join us to support this good cause because now more than ever, we need to come together to get through this period."
American Express' contribution will support vulnerable elderly and migrant workers.
In addition to the donation, American Express is committed to help the CFS raise awareness of their efforts among our colleagues, card members and members of the public through its social media platforms.
The company has a programme that allows card members to use their Membership Rewards® points to make donations to the CFS.
Backing healthcare professionals
American Express will be supporting healthcare professionals under the Lions of Healthcare campaign "to show appreciation for their work and contribution towards the Covid-19 fight," the company says.
From 21 September to 31 December 2020, these frontline professionals will enjoy an exclusive offer when they apply for an eligible American Express Card.
To help defray their cost for daily necessities, successful applicants will receive S$80 worth of Dairy Farm Group Vouchers when they spend with their Card.