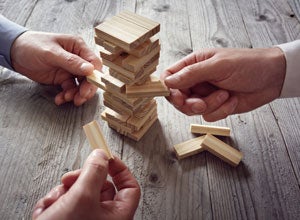 AffiniPay, an industry-specific payment solutions provider, has acquired Persolvent's digital payment solution ClientPay in a bid to bolster its legal payment offering portfolio.
Based in Minnesota, ClientPay is a cloud-based payment processing solution for law and accounting firms.
As agreed, ClientPay will now join AffiniPay portfolio, which also includes LawPay, which serves attorneys.
The two offerings are expected to enable large legal and professional services firms to incorporate credit card, e-cheque or digital wallet processing into their practices.
The move comes as e-payment acceptance by law firms surged following the Covid-19 pandemic as the clients increasingly switched to contactless payments.
Persolvent CEO Jay Bruber said: "It is with great honour and excitement to announce that ClientPay has joined the AffiniPay family. This next chapter for ClientPay will be one of significant growth, as we join forces with AffiniPay to expand upon our collaborative reach and closely aligned missions and values.
"We will continue to serve our customers at a world-class level while bringing new intuitive payment technology to make life easier for professional services firms. Collectively, we will be better together for our customers, our partners and the industry."
AffiniPay CEO Tom West said: "At AffiniPay we could not be more excited about bringing ClientPay into our portfolio to further our mission of transforming the way professionals are paid.
"Together we will be stronger, have better capabilities and will reach further than we could have on our own. This acquisition further strengthens our position in the enterprise market."