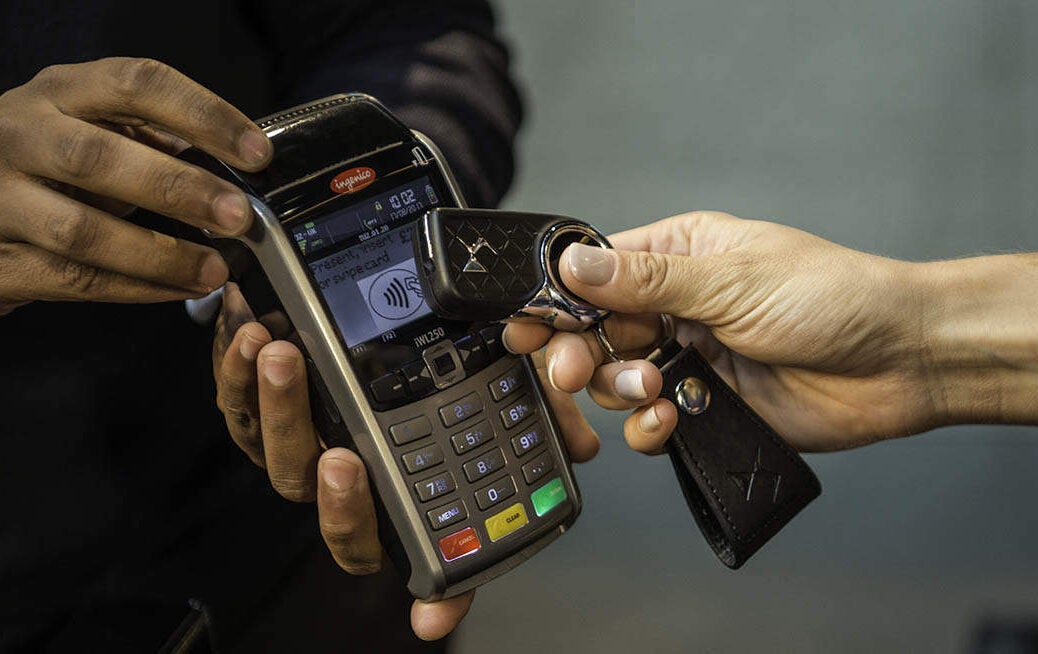 ABN AMRO wearable payments technology is now available for users to pay higher amounts at point-of-sale using PIN.
Following successful trials, ABN AMRO is now offering all of its Dutch customers the opportunity to connect their accounts to various wearable contactless payments devices.
On the ABN AMRO website, customers can view products and links to the webshops to purchase one of their choosing. Their ABN AMRO wearable payments product will be delivered to their home and can immediately start using it once activated.
Customers can buy Garmin, Mondaine and Olympic watches. Furthermore, they can purchase key rings and bracelets from Laks and rings from K-ring that have Mastercard-certified payment chips.
Innovative wearable technology boosts payments experience
Paying by wearable is no different from contactless payment by card. Customers just hold the wearable near the point-of-sale and enter a PIN for purchases in excess of €25.
ABN AMRO now observes a limit of €250 a day that clients can spend with their wearables. It is the first bank in the world to support higher-amount payments for these types of wearable devices.
Over the past year, ABN AMRO tested wearables with 500 customers and received positive reponses: no less than 80% of test users preferred wearables to a regular bank card.
ABN AMRO's Yvonne Duits, stated: "We continuously work on all kinds of innovative payment methods.
"Last year, we embarked on a joint pilot with partners Mastercard and DigiSEq. The 500 clients involved thought very highly of this payment method, reporting how good it was not always to have to bring their debit cards when going out or taking part in sports. Just use your ring to pay the bill and then prompt your friends to repay you by sending them a Tikkie reminder. Very useful indeed!"
Paying with ABN AMRO wearable payments devices provides customers with a frictionless checkout experience. Now able to leave wallets behind at home, users simply tap their device at the POS.