Visa acquired South Africa-based
m-payments player Fundamo in 2011, signalling a major strategic
move in the region for the network. Duygu Tavan speaks to Fundamo's
CEO Hannes van Rensburg, who now heads up Visa's business across
Sub-Saharan Africa
Towards the end of last year, Hannes van
Rensburg, CEO of Fundamo, couldn't have been clearer in predictions
for 2012. "By the end of 2012, mobile financial services will have
connected billions of unbanked and under-banked consumers to each
other and the global financial economy. During 2012, the
mobile money industry will begin its journey to global success,
following in the footsteps of GSM, by introducing the freedom for
consumers to send money to anyone, anywhere."
That was six months ago and, indeed, the
mobile money industry achieved some milestones since. MasterCard
has opened up its PayPass wallet to third parties, allowing it to
be whitelabelled and co-branded. In the UK, Barclays launched its
Pingit P2P mobile payment service, making it available to all
consumers in the UK regardless of which bank they have a
relationship with. And Visa Europe announced plans to launch its
own digital wallet service – V.me.
In terms of emerging and developing markets,
the central bank of Sri Lanka has given the green light to the
telco Dialog Axiata to kick off its mobile payment service for its
7.5 million customers; and EPI found that in Afghanistan mobile
payments begun to evolve quickly into a widely used financial
service.
In Rwanda, the Ministry of Information and
Communications Technologies (ICT) launched at a one-month long
campaign in February aimed to raise awareness of the opportunities
and benefits of mobile money transfer at the beginning of
February.
How well do you
really

know your competitors?

Access the most comprehensive Company Profiles on the market, powered by GlobalData. Save hours of research. Gain competitive edge.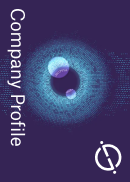 Company Profile – free sample
Thank you!
Your download email will arrive shortly
Not ready to buy yet? Download a free sample
We are confident about the unique quality of our Company Profiles. However, we want you to make the most beneficial decision for your business, so we offer a free sample that you can download by submitting the below form
By GlobalData
And in the Middle East, the National Bank of
Abu Dhabi (NBAD) upgraded it mobile based SMS payment service,
Arrow (powered by Luup), to allow remittances into India via mobile
phones.
In Nigeria, broadband provider Visafone
Communications announced its intention to increase its market share
and play a "more dominant role" in Nigeria's cashless society
project. The company said it wants to grow its footprint on the
back of the Central Bank of Nigeria's mobile money initiative as
well as in the mobile broadband where it has comparative
advantage.
The list is long; and there have been
set-backs, security concerns, and regulatory moves. And now, half
way through 2012 van Rensburg is heading up Visa's business in
Sub-Saharan Africa and has a more cautious outlook, saying it will
take "some time – a few years – before mobile wallets will be
interoperatable".
As with any new payments channel, there are
challenges that mobile payments faces. Van Rensburg says that it is
the regulators in larger markets that tend to be "more rigid, and
understandably so".
He says that if he was the regulator of India,
he too would be more cautious and impose more stringent measurers
than if he was the regulator of the Maldives.
"While many solutions have been successfully
deployed in many countries, most of these countries have relatively
low population. It is only now that we see larger markets, like
Nigeria and India, starting to open up.
It is exponentially more difficult to build a
dam in a large river than a small dam on a farm.
"It is well known that the impact of scale on
systems design is not linear. India is just so big, that when
things go wrong, it can go wrong catastrophically and would be
difficult to contain. That is why."
Challenges, but no
hindrance
Van Rensburg does not expect these kinds of
challenge do not hold Fundamo back, however – his target remains
clear: To provide a solid leadership vision and structure to drive
new growth for Visa and its financial institution clients.
The immediate priorities for van Rensburg are
to identify and maintain a focus on business areas that are of
value and importance to Visa's clients in sub-Saharan Africa.
"Obviously Visa is a big brand. The question
now is how Visa's assets can be deployed," he says.
Although Fundamo is already present in 40
countries in Africa, Asia and the Middle East, van Rensburg says
that the plan is to go global, "starting with Africa, Asia and
Latin America."
"Visa offers the potential to enter every
market, and provide more people with mobile financial services than
would ever have been possible if Fundamo had not been acquired," he
says.
"The Fundamo solution maps well onto the
existing Visa payment assets. Visa Mobile Prepaid (VMP) was
announced in November last year and is an indication how Fundamo
can be integrated with the Visa payment network. Fundamo's
integration into Visa has led to the creation of the first globally
interoperable mobile payment platform that can connect existing
mobile money services with the VisaNe. global payment network.
"In developing the new product, Visa could
leverage Fundamo existing assets, but also in-depth industry
Fundamo expertise. The cross-functional team working on the new
Visa Mobile Prepaid product (consisting of Fundamo and Visa
engineers), has created synergies that would not have been possible
if the acquisition had not happened."
Good progress outside of
Africa
At the moment, van Rensburg says, mobile
network Orange is set to offer Visa Mobile Prepaid accounts to its
customers in Africa and the Middle East.
As part of another product announcement in
November 2011, MTN Group plans to offer the new Visa product to MTN
Mobile Money customers across its markets. The service will soon be
available to customers in Ghana and Uganda.
"We are making good progress with clients in
many regions and expect more announcements about Visa Mobile
Prepaid soon," van Rensburg promises. "So far we can only reference
Orange and MTN. But we hope to share more news soon with
clients that we have progressed far."
Western Union provides both inbound and
outbound remittances in Uganda and that service runs on the Fundamo
platform. And in Qatar, Fundamo partnered with Vodafone in 2010 to
create a service to meet the very specific needs of the migrant
works, who make up 80% of the Qatari population, van Rensburg
says.
"The majority of these works had immigrated
from the Philippines, India, Sri Lanka, Nepal and Pakistan, and the
demand to send money back to home was high. The solution supports
transactions to more than one remittance provider and is an
indication of the flexibility of the platform and the ability of
Fundamo to bring solutions into production."
Fundamo also has a client in Pakistan that
"receives inbound remittances from 150 countries", but van Rensburg
cannot share the details.
In Latin America, Fundamo is "making good
progress", van Rensburg says, although again, he refrains from
letting slip any further details at this stage.
No loyalty, but prepaid
Van Rensburg is very specific about the
products Fundamo can support. Loyalty, a key driver for non-cash
payments elsewhere, is not part of Fundamo's immediate plans to
enhance its portfolio.
"We have no immediate plans to integrate
loyalty solutions. The Visa Mobile Prepaid product allows access to
payment services like cash withdrawals at ATM's, existing Visa
merchants and on-line payments. The mobile in this case is utilised
to change the risk profile of the payments. One must remember that
the target-market for these products have bigger needs for other
services, like micro-lending, savings. We are actively working on
bringing these kinds of services to our clients integrated with the
mobile payment solutions," he explains.
Another sector that Fundamo is not rushing to
enter, despite the power delivered by the Visa brand, is
smartphone-based payments.
Van Rensburg emphasises that the Fundamo
platform does support smartphone payments already, "but we have not
placed anything into market in a production environment, because
the smartphone penetration in the markets that we operate is still
low. However, as this grows, our clients will be able to offer
smartphone support to their customer base."
Positive outlook
Judging by his company's success – first as a
small mobile payments service provider, and then as part of Visa
van Rensburg has every reason to have a positive outlook.
"We are seeing big growth in some key markets,
with good progress in others that we are interested in. The
awareness and maturity of mobile payments has grown, and the
solutions being rolled out on our platforms are much more
effective.
"We are seeing negative symptoms of growth in
some markets, but we believe that this is part and parcel of
growth… It is still early days."