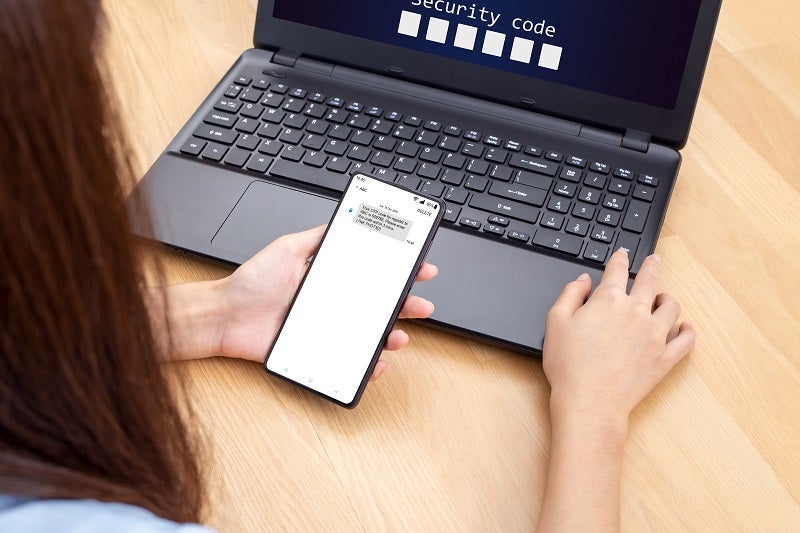 The US is ahead of the UK by some margin in the rollout of the 3D Secure 2 (3DS2) multi-factor authentication protocol, with 68% of US transactions now using 3DS2 compared to just 7% of UK transactions, reports Douglas Blakey
Despite the arrival of PSD2 mandating the use of strong customer authentication, the UK has work to do. On the other hand, the UK is outperforming the US on frictionless payments whereby authentication and payment go through without any challenges. 40% of UK payments were frictionless, compared to just 25% in the US.
The US is beating the UK in the rollout of the 3D Secure 2 (3DS2) multi-factor authentication protocol, data from fraud detection and payment acceptance specialist Ravelin reveals.
3DS2 is used to confirm digital identity during checkout and is usually performed by the issuing bank. In Europe, strong customer authentication (SCA) requires the use of 3DS2 for card payments online.
Authentication is now 'on by default' for all European online transactions. This means that European companies could lose business if the authentication experience provided by payment providers is poor.
Globally, an average of 16% of payments use 3DS2, with an average authentication rate of 55%. Payments using 3DS2 in Europe, however, lag behind at 13%, although have a higher authentication rate of 99%.
The findings are part of Ravelin's Global Payment Regulation and Authentication report .
Denmark makes the switch but remains a work in progress
Ravelin's data also shows discrepancies around how Danish issuers are managing 3D secure, potentially due to the SCA enforcement date being brought forward.
With 98% of payments using 3DS2, Denmark has largely made the switch. But in a lesson for other markets, only 20% of payments are being authenticated successfully.
The report draws on data collected from millions of 3D Secure transactions between February and April 2021.
Nor is it just Denmark that is off to a slowish start. Ravelin notes that France, Germany and many other countries had a rocky start to the year.
At the start of the year, 3D Secure 2 was performing worse than 3D Secure 1, and there were reports of implementation issues and confusion from many merchants. However, it looks like some of the early issues are subsiding in many countries.
Notably, issuers offering Mastercard and Discover cards are more prepared for 3DS version 2.2 which will enable exemptions.

3DS2 progress in Canada, Brazil
Success stories include Brazil, where 3D Secure is mandated for debit card payments. The pandemic overlapped with a reduction in the ratio of fraud to online transactions in Brazil. Mercado & Consumo report that online sales grew faster than online fraud attempts between January and May 2020, with attempted fraud accounting for 1.5% of transactions, compared to 3.47% in 2019. In Brazil, some 78% of payments use 3DS2 with a 77% authentication success rate; 29% of payments there are frictionless.
In Canada, the ninth largest global market for eCommerce with a revenue of $30bn in 2020 double-digit growth is predicted to 2023. Before the pandemic, four in five (79%) of Canadian adults said they spent only 20% or less of their total shopping budget online. By April 2020, over a third (38%) said they intended to spend more than this once the pandemic had passed. In Canada, 70% of payments use 3DS2 with an authentication success rate of 63% while 47% of payments are frictionless.

Smaller European markets lead the way, EU5 lag behind
Hungary's ecommerce market has had a slower start than other countries, but the Hungarian Government is supporting this sector to drive productivity and innovation. Traditionally dominated by cash payments both instore and online, 2020 saw the introduction of laws for stores to offer cashless payments. And the Hungarian market is performing strongly with 99% of payments using 3DS2 with an authentication success rate of 96% and a frictionless rate of 72%.
Estonia also shows a 3DS2 rate of 99% and an authentication success rate of 94%. Latvia (99% and 94% respectively), Greece (99% and 88%), the Czech Republic (97% and 83%) and Finland (96% and 89%) also merit a mention.
Other success stories include Slovakia (93% and 78%), and Norway (91% and 86%).
By contrast, the corresponding percentages for 3DS2 and successful authentication in Spain, Italy, Germany and France are closer to the UK and towards the bottom of the global league table.
France is the sixth largest market globally and third largest in Europe but only 5% of payments currently use 3DS2 with only a 5% authentication rate. Spain at 4% and 95% is also in the slow lane as is Germany (19% and 88%) and Italy 27% and 3%.
3DS2 is no 'silver bullet'
Martin Sweeney, CEO, Ravelin, says: "3DS2 is a vast improvement over 3DS1 in terms of smoothing out the payment experience. But our data shows that merchants in many different countries still have a long way to go to adopt 3DS2 — especially merchants in the UK.
"Once they do, however, it's important to stress that 3DS2 isn't a silver bullet when it comes to cutting online payment fraud. Merchants should also be considering using sophisticated machine learning-based tools that can quickly spot and flag anomalies in real time."