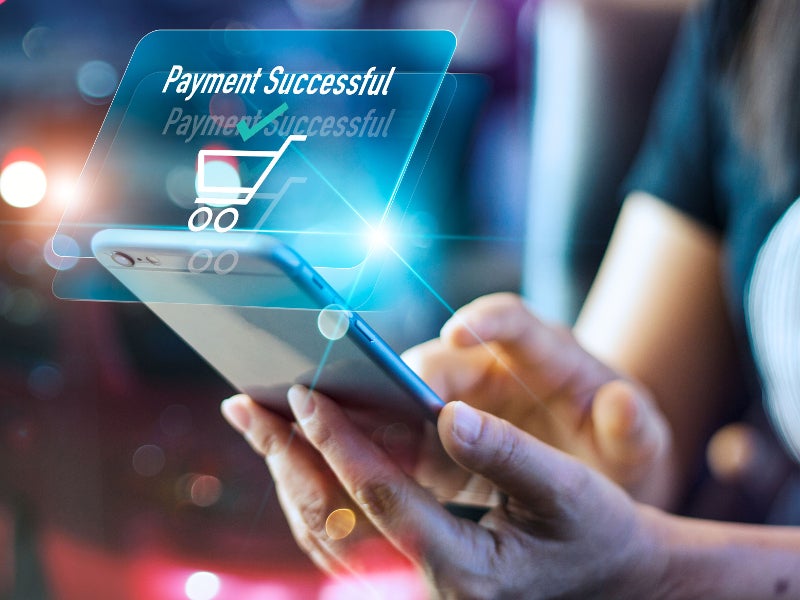 Electronic Payments International lists ten of the most popular tweets in payment tech in November 2019, based on data from GlobalData's Influencer Platform.
The top tweets were chosen from influencers as tracked by GlobalData's Influencer Platform, which is based on a scientific process that works on pre-defined parameters. Influencers are selected after a deep analysis of the influencer's relevance, network strength, engagement, and leading discussions on new and emerging trends.
Most popular tweets in payment tech in November 2019: Top ten
1. Jameson's tweet on governments and banks being wary about bitcoins
A bitcoin engineer, Jameson Lopp tweeted on banks and governments being wary about buying bitcoins or taking over the network. The influencer stated that this could be on account of the fact that bitcoin owners did not want to trade their cryptocurrencies for normal currencies, and also because bitcoin does not allow anyone to break the protocol.
Q: What's stopping big banks and governments from buying all the bitcoins and taking over the network?
A: The fact that many bitcoin owners don't want to trade sound money for unsound money and the fact that being a bitcoin whale doesn't give you power over the protocol.

— Jameson Lopp (@lopp) November 20, 2019

How well do you

really

know your competitors?

Access the most comprehensive Company Profiles on the market, powered by GlobalData. Save hours of research. Gain competitive edge.

Company Profile – free sample

Thank you!

Your download email will arrive shortly

Not ready to buy yet? Download a free sample

We are confident about the unique quality of our Company Profiles. However, we want you to make the most beneficial decision for your business, so we offer a free sample that you can download by submitting the below form

By GlobalData
Username: Jameson Lopp
Twitter handle: @lopp
Retweets: 112
Likes: 545
2. Vitalik Buterin's tweet on the problems associated with cryptocurrency
Vitalik Buterin, the co-founder of Bitcoin Magazine and Ethereum, tweeted on the problems associated with cryptocurrencies and how they seem to have changed over the last five years. The influencer elaborates on these problems in his blog vitalik.ca, where he divides them into three categories namely cryptographic, consensus theory, and economic.
Vitalik explains that base layers problems are gradually decreasing over the years, while the application layer problems have just begun.
I take a look back at my "Hard Problems in Cryptocurrency" blogpost and presentation from 2014, and see what progress we've made.https://t.co/AFNR5EUEdF

— vitalik.eth (@VitalikButerin) November 24, 2019
Username: vitalik.eth
Twitter handle: @VitalikButerin
Retweets: 272
Likes: 1,077
3. Andreas' tweet on an 'unknown fund' looking to invest in bitcoins
A bitcoin advocate, Andreas Antonopoulos tweeted on the plans of an unknown fund created by an anonymous group to invest in bitcoins, to support start-ups working on enhancing privacy. The group is contributing approximately $75m to start-ups working on areas such as cryptocurrencies, blockchain, online protection tools, and data protection.
"The Unknown Fund, organized by a group of anonymous people, plans to invest and donate $75 million in bitcoin (BTC) to those startups working directly or indirectly on enhancing privacy." https://t.co/r663yhSiPe

— Andreas (aantonop) (@aantonop) November 14, 2019
Username: Andreas
Twitter handle: @aantonop
Retweets: 310
Likes: 977
4. Roger Ver's tweet on the growing adoption of bitcoin cash for merchant payments
Roger Ver, a bitcoin promoter, tweeted on the growing acceptance of bitcoin cash (BCH) across the world including Slovenia, Australia, New Hampshire, and Japan. Eligma, a crypto payments platform, enables payments through its Elly and Gocrypto services in Slovenia. Several merchants in Croatia are also coming onboard with accepting bitcoin payments.
Eligma is looking to expand its digital currency payment services in physical merchant stores across Turkey, Australia, Colombia, Argentina, Romania, Ghana, and Venezuela. Other retailers accepting crypto in Slovenia include Tuš market, Aros Bar, Potokar, and Big Bang.
Bitcoin Cash has more physical merchant adoption than any other crypto currency. pic.twitter.com/KLf0vOxM2i

— Roger Ver (@rogerkver) November 4, 2019
Username: Roger Ver
Twitter handle: @rogerkver
Retweets: 146
Likes: 625
5. Alistaire's tweet on the best performing cryptos
A financial analyst and bitcoin investor, Alistair Milne tweeted on year-to-date performances of the major cryptocurrencies. The influencer lists Tezos, Bitcoin, Litecoin, Bcash, and Monero as the top five best performing cryptos.
Year-to-date performances of the major cryptos:

Bitcoin +92%
Ethereum +7%
Ripple -39% (included for the lols)
Bcash +34%
Litecoin +48%
EOS -1%
BSV +14%
Stellar -50%
Tron -19%
Cardano -10%
Tezos +160%
Monero +16%

— Alistair Milne (@alistairmilne) November 28, 2019
Username: Alistair Milne
Twitter handle: @alistairmilne
Retweets: 223
Likes: 1,117
6. Charlie's tweet on litecoins being supported in ATMs
Litecoin creator, Charlie Lee tweeted on Litecoin being the second most supported crypto currency in ATMs, after bitcoins. The crypto enthusiast further goes onto state that approximately two-thirds of the 6,000 bitcoin ATMs support litecoins.
The influencer shared an article detailing the number of crypto ATMs to have grown by approximately 4,000 in November 2018, compared to 1,800 in November 2017. The article further stated that US had the highest number of crypto ATMs, followed by Canada.
The 2nd most supported cryptocurrency in ATMs other than Bitcoin is Litecoin. LTC is supported by more than 2/3 of the 6000 Bitcoin ATMs. https://t.co/el61Xp56Mx

— Charlie Lee Ⓜ️🕸️ (@SatoshiLite) November 19, 2019
Username: Charlie Lee
Twitter handle: @SatoshiLite
Retweets: 168
Likes: 748
7. Aaron's tweet on the release of bitcoin core 0.19.0
Aaron van Wirdum, founder of Coincourant, a Dutch bitcoin news website, tweeted on the release of bitcoin core 0.19.0. Created over a span of six months, the new client software is overseen by Bitcoin Core, an open source platform that maintains and releases bitcoin client software.
The new software implementation comes with new bug fixes, modernisations, improvements, and other changes. For example, it features several improvements in wallet descriptors, particularly useful for bitcoin applications. The new release also uses a SegWit version to ensure smooth future upgrades.
The latest Bitcoin Core release is out today.

A selection and explanation of some of the more notable changes:https://t.co/XCjiLO8D6u

— Aaron van Wirdum (@AaronvanW) November 24, 2019
Username: Aaron van Wirdum
Twitter handle: @AaronvanW
Retweets: 117
Likes: 386
8. Jimmy Song's tweet on the outcomes associated with the use of bitcoin as a SoV
A bitcoin entrepreneur and educator, Jimmy Song tweeted that once people started using bitcoin as a store of value (SoV) such as gold, bitcoin deposits would automatically be converted into US dollars. As a result, it would become easier for people to pay their bills, rent, and do more out of this account. More people would consequently regard bitcoin deposits as a reserve rather than as a medium of exchange, added Jimmy.
Once enough people use Bitcoin as a SoV, here's what will happen:

* You'll be able to deposit Bitcoins to an account that can liquidate automatically to USD
* You'll be able to pay off your credit card/rent/etc with this account
* This will cause more people to use BTC as SoV

— Jimmy Song (송재준) (@jimmysong) November 17, 2019
Username: Jimmy Song
Twitter handle: @jimmysong
Retweets: 89
Likes: 537
9. Adam Back's tweet on China's fight against illegal transactions
Cryptographer, Adam Back tweeted on China's fight against virtual currency trading and its effect on western countries and bitcoin. He shared an article detailing how China is stepping-up investigations and settlement processes to completely overhaul the virtual currency.
Adam is of the opinion that this is a clear signal for the west to oppose China and win, while bitcoin will only continue to flourish.
not sure what people expected, when China bans: Facebook, Instagram, Twitter, Snapchat, Tumblr, Reddit, YouTube, Vimeo, Twitch, Spotify, WhatsApp, Telegram, Signal, Google (docs/search) etc. for internet things China blocking #Bitcoin is a success metric. https://t.co/v3cgSvJ3RA

— Adam Back (@adam3us) November 25, 2019
Username: Adam Back
Twitter handle: @adam3us
Retweets: 66
Likes: 339
10. Erik Voorhees' tweet on wealth taxes leading to economic ruin
A bitcoin entrepreneur, Erik Voorhees tweeted that wealth taxes are unethical, leading to economic ruin. In his opinion, the poor will suffer the most. The influencer further states that socialists would never be convinced that wealth taxes could ruin the economy, and that it could be a bad time for most people.
There seems to be no way to convince the socialist mob that wealth taxes are both unethical & will lead to economic ruin, mostly for the poor. Sadly, this is something they'll need to see for themselves. It means a dark time for many people 😔 For everyone else, there's Bitcoin

— Erik Voorhees (@ErikVoorhees) November 7, 2019
Username: Erik Voorhees
Twitter handle: @ErikVoorhees
Retweets: 153
Likes: 784