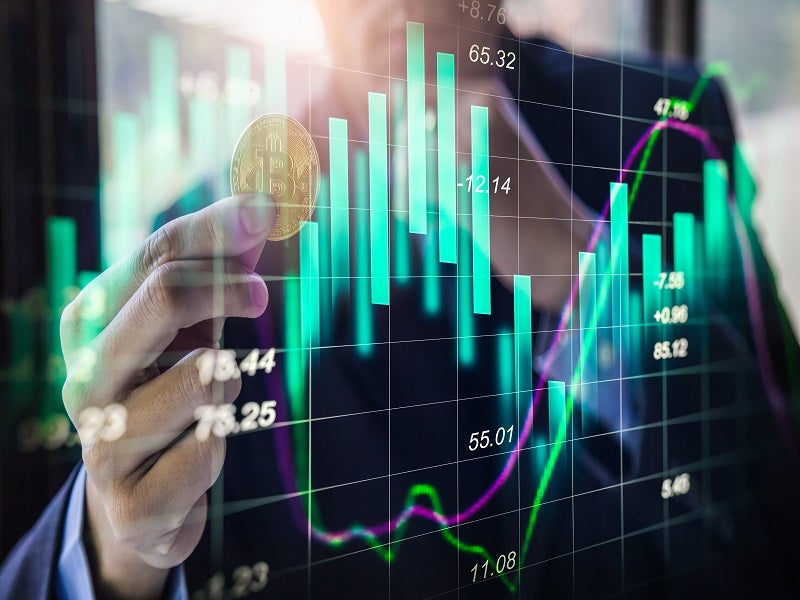 Bitcoin is prominent as Electronic Payments International lists the most popular tweets on payments tech in July 2020, based on data from GlobalData's Influencer Platform.
The top tweets were chosen from influencers as tracked by GlobalData's Influencer Platform, which is based on a scientific process that works on pre-defined parameters. Influencers are selected after a deep analysis of the influencer's relevance, network strength, engagement, and leading discussions on new and emerging trends.
Top tweets on payments tech in July 2020
1. Cameron Winklevoss' tweet on FBI inquiry into Twitter hack
Cameron Winklevoss, co-founder of Gemini, a cryptocurrency exchange, shared an article on the FBI's investigations into a hack into Twitter and a related Bitcoin scam including well known persons such as Joe Biden, Bill Gates, Elon Musk and Barack Obama.
The article notes that the hack was carried out with the help of a Twitter insider to check the vulnerabilities of the social media network. Hackers took over various Twitter accounts to carry out a Bitcoin scam that promised followers to double their money if they transferred funds to a bitcoin account.
Whenever people lose dollars in a scam, it's not called a "dollar scam." Just because the Twitter hackers wanted bitcoin, doesn't make this a "bitcoin scam." It's simply a scam. https://t.co/FeQXbULUOD

— Cameron Winklevoss (@winklevoss) July 16, 2020
Username: Cameron Winklevoss
Twitter handle: @winklevoss
Retweets: 370
Likes: 1992
2. Tyler Winklevoss' tweet on the impact of the pandemic
Tyler Winklevoss, co-founder of Gemini, tweeted that the Covid-19 pandemic has pushed the world into the future by hastening the adoption of various technologies that would have otherwise taken years.
Winklevoss noted that the pandemic led to the decline in offline retail and increased the uptake of streaming and social media services. He added that the pandemic also exposed the structural problems with fiat, increase in debt-to-GDP ratios, and the possibility of hyperinflation, all of which may lead to the increase in adoption of bitcoin.
The pandemic has catapulted us into the future. Hastening failure of offline retail, uptake in streaming, social media…also exposing structural problems w/ fiat, ballooning debt-to-GDP ratios, and likelihood of hyperinflation — which means it's accelerating #Bitcoin adoption.

— Tyler Winklevoss (@tylerwinklevoss) July 29, 2020
Username: Tyler Winklevoss
Twitter handle: @tylerwinklevoss
Retweets: 298
Likes: 1414
3. Jameson Lopp's tweet on US banks offering crypto custody services
Jameson Lopp, co-founder of Casa, shared an article on approval granted by the Office of the Comptroller of the Currency (OCC) for nationally chartered banks in the US to offer crypto custody services. The move comes as the OCC recognises that the financial markets are becoming technologically advanced and there is a need for banks to incorporate these technologies to service the customers.
Majority of the banks in the US are wary of providing such services due to the reputational and compliance risks associated with cryptocurrencies. The new approval granted by the OCC allows banks to provide services to cryptocurrency businesses although they are required to manage the risks and comply with the laws.
I can see the headlines from the near future…

BANK OF AMERICA HACKED, LOSES 20000 BITCOINhttps://t.co/SSJyIcHA7P

— Jameson Lopp (@lopp) July 22, 2020
Username: Jameson Lopp
Twitter handle: @lopp
Retweets: 200
Likes: 1211
4. Balaji S. Srinivasan's tweet on China's plans to implement blockchain-based government
Balaji S. Srinivasan, an angel investor and entrepreneur, shared an article on China's plans to develop a blockchain-based programmable government. China plans to develop a unified framework based on blockchain technology for digital governance. The framework will enable data-sharing between government agencies and businesses, while allowing collaboration among different departments and regions.
The new announcement is part of China's plans to become a global hub for blockchain technology by 2022. The country will support blockchain start-ups and develop blockchain development parks, as part of its plans.
Meanwhile, in China…

"The local government of Beijing released on Thursday a [145 page] blueprint of its plan to implement a blockchain-based programmable government."

"Already 140 government services use blockchain, the government said in a statement."https://t.co/TNMmOniC0x

— balajis.com (@balajis) July 17, 2020
Username:  balajis
Twitter handle: @balajis
Retweets: 231
Likes: 700
5. Vitalik Buterin tweet on cyber attack on Bitcoin Gold
Vitalik Buterin, co-founder of Ethereum, tweeted on how 51% of attack on Bitcoin Gold is prevented by a user-activated soft fork, which acts as a check point and prevents an attack on the chain. The tweet was in reference to an attempted attack on Bitcoin Gold, in which an attacker rented hash power from Nicehash, a mining service provider, to build an alternative chain thereby creating a new transaction history for the network
The attack was detected early on by Bitcoin Gold's team and mining pools were alerted about the attack. Buterin added that in such attacks, the attacker will lose millions of dollars due to slashings or inactivity leak.
51% attack on BTG defeated by a user-activated soft fork providing a check point and hence explicitly banning the attack chain.

Excellent news. In PoS, in such cases the attacker would lose many millions of dollars to slashings/inactivity leak. https://t.co/ZhVCctspwv

— vitalik.eth (@VitalikButerin) July 11, 2020
Username: vitalik.eth
Twitter handle: @VitalikButerin
Retweets: 142
Likes: 714
6. Andreas M. Antonopoulos' tweet on hacks on cryptocurrency related accounts
Andreas M. Antonopoulos, a Bitcoin advocate and entrepreneur, tweeted on how the hack on Twitter targeted cryptocurrency related accounts. He added that it is not because they are less secure but rather the attacks are happening because the cryptocurrency industry is immediately monetised.
Antonopoulos added that hacking crypto companies is similar to robbing banks because of the presence of money.
Why is this Twitter post hack happening to cryptocurrency related accounts? Are they less secure?

No, it's because an attack against this industry is immediately monetized.

Why do they rob banks, because that's where the money is. Why do they hack crypto companies.. same.

— Andreas ☮ 🌈 ⚛ ⚖ 🌐 📡 📖 📹 🔑 🛩 (@aantonop) July 15, 2020
Username: Andreas
Twitter handle: @aantonop
Retweets: 160
Likes: 577
7. Jimmy Song's tweet comparing bitcoin and other coins
Jimmy Song, a Bitcoin educator and entrepreneur, tweeted on the difference between Bitcoin and other coins. He noted that Bitcoin aimed at ending the Federal Reserve by creating a fixed and credible monetary policy.
Song added that every other coins aim to end the Federal Reserve by creating a centralised organisation that performs the same functions as the Federal Reserve but is controlled by different people.
#Bitcoin: Let's end the Fed by creating a fixed, credible monetary policy.

every other coin: Let's end the Fed by creating a centralized organization that does the same things the Fed does, just controlled by different people.

— Jimmy Song (송재준) (@jimmysong) June 30, 2020
Username: Jimmy Song
Twitter handle: @jimmysong
Retweets: 121
Likes: 523
8. Manuel Araoz's tweet on OpenAI's GPT-3
Manuel Araoz, a Bitcoin and blockchain expert, shared an article on OpenAI's, an artificial intelligence research and development company, third generation language prediction model named GPT-3.
GPT-3 allows computers to produce random sentences of the same length and grammatical structure as that in a given body of text. The predicted sentences from the model were published on a forum and attracted a lot of attention. Araoz added that the model can be used by amateurs to develop similar models and adapt them for different purposes.
The article posted by Araoz was itself fully written by GPT-3 displaying the power of the model.
OpenAI's GPT-3 may be the biggest thing since bitcoinhttps://t.co/CKyj3ObuxN

— Manuel Araoz (@maraoz) July 18, 2020
Username: Manuel Araoz
Twitter handle: @maraoz
Retweets: 67
Likes: 360
9. Barry Silbert's tweet on rise in institutional demand for bitcoin
Barry Silbert, founder/CEO of Digital Currency Group, shared an article on the increase in institutional demand for Bitcoin amid the Covid-19 pandemic. Grayscale, a Bitcoin and crypto-asset managing company, reported the biggest-ever capital inflows of approximately $1bn during the second quarter.
Institutional investors including hedge funds accounted for 84% of investments during the quarter compared to 81% for the trailing 12 months. The surge in demand is attributed to the stimulus packages announced by the government to deal with the Covid-19 pandemic. Bitcoin's verifiable scarcity may help investors build a stronger portfolio amid the pandemic, the article added.
Institutional Demand For Bitcoin Soars As Grayscale Reveals Record-Breaking Near $1 Billion Quarter via @forbes @BillyBambrough https://t.co/B8mUZ92x6n

— Barry Silbert (@barrysilbert) July 17, 2020
Username: Barry Silbert
Twitter handle: @barrysilbert
Retweets: 54
Likes: 182
10. Roger Ver's tweet on bitcoin protocol development
Roger Ver, an investor and promoter of bitcoin, tweeted a list of top companies investing in bitcoin protocol development. The list includes Blockstream, Lightning Labs, Square Crypto, MIT DCI, Chaincode and DG Lab among others.
Ver noted that products from these companies are required only if Bitcoin is not allowed to scale on the chain. He added that no one should be surprised that Bitcoin was not allowed to scale.
The products from the top two companies funding Bitcoin protocol development are only needed if Bitcoin isn't allowed to scale on chain. No one should be surprised that Bitcoin wasn't allowed to scale. pic.twitter.com/lYQZLB3fJK

— Roger Ver (@rogerkver) July 20, 2020
Username: Roger Ver
Twitter handle: @rogerkver
Retweets: 35
Likes: 139