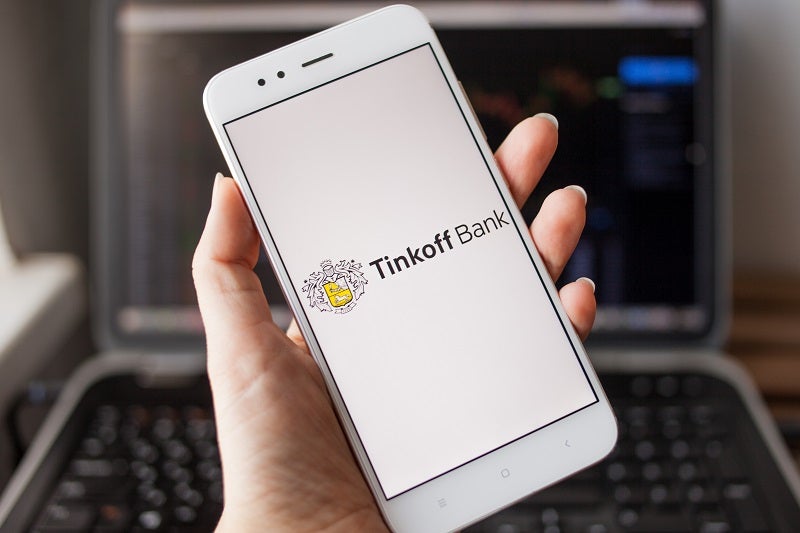 The Russian market is not an obvious contender for best-in-class credit scoring but now Tinkoff is set to change all of that with the launch of a cutting edge, AI-powered predictive analytics tool. And as Douglas Blakey reports, Tinkoff is also rolling out Tinkoff Checkout amid a busy start to the New Year at the Russian neobank
Data monetisation is the holy grail for many a bank, incumbent and neobank alike. Many lenders are engaged in a battle to monetise their data but it is a challenge few have pulled off convincingly. Past experience suggests that it would be unwise to bet against Russia's Tinkoff pulling it off.
Tinkoff is rolling out an AI-powered predictive analytics tool, based on combined data from multiple sources, including telecom operators, Russia's largest credit bureau and Tinkoff itself.
This is made possible by the oneFactor platform, which uses a Hardware Security Module (HSM) solution in conjunction with Machine Learning (ML) algorithms and processes encrypted information in the perimeter of the data owner, ensuring the safety and confidentiality of client data.
First of its kind
Such software architecture and the way it employs big data analytics is unique, making this application the first of its kind in Russia and worldwide.
In addition to providing greater security, the technological solution embedded in the oneFactor platform ensures that the quality of the combined data is 20–40% higher, compared with using separate data sets. Using this platform for credit-scoring helps to reduce the level of non-performing loans (NPLs), potentially allowing banks to unlock additional profit.
The ML platform confidentially combines and processes data from multiple data owners and launches AI services based on this combined data. It trains and utilises ML algorithms by relying only on encrypted data. Therefore, the platform securely and confidentially combines data sourced across different industries and uses it in AI predictive analytics services.
Tinkoff-first commercial user of the platform
Tinkoff initiated the development of the technology and participated as a data set owner alongside the other project participants. The pilot implementation of this project was carried out in late 2019 and early 2020 by Tinkoff and oneFactor, a developer of the secure data monetisation platform for banks and telecoms.
Tinkoff also became the first commercial user of AI services launched by the ML platform. This allowed the bank to significantly increase the accuracy and efficiency of its business processes, including credit scoring, underwriting automation and fraud prevention with the help of the oneFactor platform.
This unique technology does not limit the amount or the nature of the data that can be connected to the oneFactor platform. It enables the launch of AI services in just a few days — both for the data owners using the platform, as well as for its commercial customers, such as banks, insurance companies, retailers and e-commerce sites.
Evgeny Isupov, Head of Data Monetisation at Tinkoff Bank, says: "The initial goal of the project was to learn how to work effectively with clients with a thin credit file, which we did. In the course of this project, it became clear that to ensure trust between different parties, a platform that implements secure multilateral computing is needed.
"This technology can also be transferred to other types of banking data distributed between parties. For example, such data can include account operations and transactions. This technology makes it possible to calculate exactly what all parties agreed upon without disclosing the underlying data."

Potential for new revenue stream
The platform also allows a bank to potentially earn additional profit from the synergies created by using data from different owners, and ensures that client data stays confidential.
Roman Postnikov, CEO and co-founder of oneFactor, adds: "I am glad that we were able to address the need to ensure the safety and privacy of customer data for industrial processes using Machine Learning technologies, which are now used by many companies — from banks to retailers — but not always while keeping privacy and security in mind.
"I'm sure that this will push all market participants to invest in data protection and will be the driver of growth for the entire Artificial Intelligence market."

Tinkoff launches Tinkoff Checkout
Meantime, Tinkoff is launching Tinkoff Checkout, an online and offline payment service that will operate as a one-stop shop, enabling companies to take care of all of their online and offline financial needs in one place.
The new payment platform will combine both existing payment technologies of the Tinkoff ecosystem and new solutions, including services provided by CloudPayments, the Russian online payments company.
From a single platform, Tinkoff Checkout will enable businesses to:
Accept payments in an online store;
Introduce fiscal cash registers;
Turn a phone into a payment terminal;
Provide customers with a POS loan or an installment plan online;
Set up sales analytics;
Get accounting workstreams organised, and
Tailor internet acquiring to the company's needs using open APIs.
Any company can use Tinkoff Checkout solutions, regardless of whether it has a current account with Tinkoff or not. Tinkoff Checkout does not exclusively cater to small businesses, as is also designed for medium-sized and large businesses.
Tinkoff Checkout services will include internet acquiring activated in one day or three times faster than the local market average. The service also incorporates merchant acquiring.

Other Tinkoff Checkout services
Paying for goods and services provided by a business through the Fast Payment System offline and online, and instalment sales;
Recurring payments activated in one day, or five times faster than the market average;
An ability to accept payments from abroad;
Simplified connection to Apple Pay and Google Pay with just a couple of clicks on the online account page;
Connection of online cash registers;
CloudTips, a tipping and micropayments solution, designed by Tinkoff and CloudPayments;
An option of reserving cash for up to 30 days
A unique secure deal solution for individuals and intermediary companies
Payments via social media and messaging apps
Payments to businesses via the Tinkoff super app
An auto payment system
Integration with cash management services and other banking solutions for businesses such as overnight loans and insurance services.
Tinkoff's acquiring and payment services are currently used by more than 200,000 companies and individual entrepreneurs. Its partners include major Russian and international companies, such as online and offline retailers, online marketplaces, brokers and management companies, microfinance organisations, taxi firms, airlines, social media entrepreneurs and various other SMEs and large businesses.

Tinkoff Payment services client numbers to treble in 2021
Sergey Khromov, Vice President, Head of Tinkoff Checkout says: "Tinkoff Checkout is designed to address all business tasks simultaneously. For example, when companies go online, they may immediately need to set up a website, start accepting payments, issue receipts, hire couriers and arrange instant payments to those couriers, introduce a tipping solution.
"The launch of Checkout is a natural step for Tinkoff, given the growth of the e-commerce market, which has accelerated during the pandemic. In 2020, the turnover of Tinkoff's Internet acquiring business doubled, with the number of active merchants surging by more than 60%. In 2020, Tinkoff ranked in the world's top 100 acquirers for the first time. We expect the growth of the number of new clients of Tinkoff's payment services to accelerate three-fold in 2021."