The latest set of financial results from the major US
card issuers show that despite implementing re-pricing measures,
credit losses are continuing to rise at a dramatic rate and eat
into profitability. Issuers are predicting the next two years will
not see much improvement, as Victoria Conroy reports.
No-one was expecting a miraculous turnaround in the fortunes of
the major US card issuers, but many will have been secretly
crossing their fingers that re-pricing measures and efforts to trim
costs and expenses may have had some effect in slowing the rate of
growth in credit losses.
However, financial results for the second
quarter show that credit losses are proving enormously hard to
grapple with, and in some cases are wiping out any hard-earned
profits made.
Citi (which is now split into two businesses –
Citicorp and Citi Holdings) and Bank of America (BofA) posted
second quarter earnings of $4.3 billion and $3.2 billion
respectively, but the bulk of that came from asset sales worth a
combined total of $20 billion, along with tax rebates. And in both
cases, rising provisions for credit losses continue to eat into
already-slim profit margins, forcing both to record a net income
loss in their card operations.
BofA's mixed bag
How well do you
really

know your competitors?

Access the most comprehensive Company Profiles on the market, powered by GlobalData. Save hours of research. Gain competitive edge.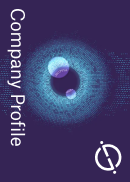 Company Profile – free sample
Thank you!
Your download email will arrive shortly
Not ready to buy yet? Download a free sample
We are confident about the unique quality of our Company Profiles. However, we want you to make the most beneficial decision for your business, so we offer a free sample that you can download by submitting the below form
By GlobalData
BofA earned overall net income of
$3.2 billion in the second quarter, compared to $3.4 billion in the
year-ago period, with income coming mostly from the wholesale
capital markets as well as in home loans and gains from its sale of
a stake in China Construction Bank (CCB) earlier this year.
Revenue net of interest expense on a fully
taxable-equivalent basis rose 60 percent to $33.1 billion, compared
with $20.7 billion a year ago, while net interest income on a fully
taxable-equivalent basis rose 9 percent to $11.9 billion from $10.9
billion in the second quarter of 2008 due to an improved rate
environment and the addition of Countrywide and Merrill Lynch,
along with a $5.3 billion pre-tax gain on the sale of the CCB
stake.
BofA's Global Card Services division recorded
total managed net revenue net of interest expense of $7.3 billion
compared to $7.5 billion in the year-ago period, but this was wiped
out by provision for credit losses, which jumped to $7.7 billion
compared to $4.2 billion in the year-ago period.
Also contributing were reserve additions
related to maturing securitisations. As a result, BofA's card
operations swung to a net income loss of $1.6 billion, compared to
a profit of $582 million in the same period last year.
BofA attributed the declines to lower fee
income, partially offset by higher net interest income, as lower
funding costs outpaced the decline in average managed loans.
Managed card loans also slumped from $238.9
million to $220.3 million on the back of continued risk mitigation
efforts, and unused credit commitments were reduced by over $31
billion or 5 percent in the quarter. However, the bank did have
some success in reducing expenses by 17 percent on lower operating
and marketing costs.
Retail volume fell by 10 percent compared to
the year-ago period, due to the slowdown in consumer spending, with
retail credit card volumes slumping by 19 percent.
Managed losses increased by $1.7 billion or 31
percent from the first quarter on the back of higher delinquency
levels and increased bankruptcy filings.
Continued economic
weakness
CEO Kenneth Lewis also warned that
continued weakness in the global economy, rising unemployment
levels and deteriorating credit quality will continue to affect its
performance for the rest of the year and in 2010. Higher losses
were recorded in almost all consumer portfolios compared to the
preceding quarter.
Lewis gave a pessimistic forecast for the year
ahead.
"The build-up in late stage delinquencies and
continued economic pressures will cause charge-offs to continue to
trend upward, although not at the pace we've experienced recently,"
he said. "At this point I would say consumer charge-offs may be
close to peaking in dollar terms around year end, although we
believe it will stay elevated post the peak.
"Our outlook for the economy is close to the
consensus view with unemployment peaking somewhere around 10
percent. We anticipate bankruptcy filings for individuals even
after reaching pre-reform levels to continue to increase and we
believe home price declines, while slowing, still have further to
fall."
Changes at Citi not enough to stem
loss tide
Citi's numbers reflected its previously announced realignment into
two segments, Citicorp and Citi Holdings – and were also the first
set of results following the departure of CFO Gary Crittenden,
formerly at American Express and once touted as a successor to CEO
Vikram Pandit.
While overall revenues were up to $30 billion
from $12.4 billion in the year-ago period, most of this came from
gains made in sales and favourable net write-ups, including a $6.7
billion gain from selling control of its brokerage unit Smith
Barney. Provision for loan losses rose by 75 percent to $12.2
billion, with overdue credit card loans comprising 3 percent of the
total compared to 2.1 percent a year earlier.
In North America, card revenues fell 30
percent from the year-ago period to $806 million, reflecting higher
credit losses in the securitisation trusts, lower fees and a
decrease in gains on sale, partially offset by pricing actions and
lower funding costs, resulting in Citi's card unit swinging to a
$211 million loss compared with profit of $428 million in the
year-ago period.
Total credit costs were up 66 percent to $435
million, primarily due to rising net credit losses in both cards
and retail banking. The card managed net credit loss ratio
increased 471 basis points to 10.25 percent.
JPMorgan Chase fares no
better
Meanwhile, JPMorgan Chase reported
overall net income of $2.7 billion, an increase of 36 percent
compared to the year-ago period, mainly driven by investment
banking and asset management. However, results were affected by
continued high levels of credit costs in consumer lending and card
operations, which the company expects to remain elevated for the
foreseeable future.
Card services net revenue for the second
quarter was $4.8 billion compared to $3.7 billion in the year-ago
period – but down from the $5.1 billion posted in the first quarter
of this year.
For the second consecutive quarter, JPMorgan
Chase swung to a net income loss of $672 million, compared to the
profit of $250 million in the year-ago period.
Company losses were primarily driven by
provisions for credit losses of $4.6 billion, a 110 percent rise
from $2.1 billion in the year-ago period.
End-of-period managed loans were $171.5
billion, an increase of $16.1 billion, or 10 percent, from the
prior year and a decrease of $4.6 billion, or 3 percent, from the
prior quarter.
Average managed loans were $174.1 billion, an
increase of $21.3 billion, or 14 percent, from the prior year and a
decrease of $9.3 billion, or 5 percent, from the prior quarter.
The increases from the prior year in both
end-of-period and average managed loans were predominantly due to
the impact of the Washington Mutual transaction, partially offset
by lower purchase volume and a higher level of charge-offs.
Excluding the impact of the Washington Mutual
transaction, end-of-period and average managed loans were $148.4
billion and $149.7 billion respectively.
No end in sight
Although average managed loan
outstandings are still on the decline, judging by the results of
the three issuers there are signs that these are stabilising, but
the rise in unemployment levels and associated jump in
delinquencies and bankruptcies is expected to push net charge-off
rates over the 10 percent mark for the next year.
If that wasn't enough to contend with, issuers
are also bracing themselves for the impact of the CARD Act which is
set to come into effect in 2010.
In conference calls, JPMorgan Chase CEO Jamie
Dimon and BofA CFO Joe Price estimated that the impact of
forthcoming card regulations could cost the respective banks
between $500 million and $700 million in 2010.
Financial results

US credit card
metrics

Q208

Q308

Q408

Q109

Q209

Purchase volumes
($bn)

Bank of America

64.4

62.6

56.5

48

51.9

Citi Corp (1)

78.3

75.5

69.1

59.6

63.6

JPMorgan Chase

93.6

93.9

93.6

71.4

78.3

Net charge-offs (%)

Bank of America

5.69

6.14

6.82

8.62

11.74

Citi Corp

5.88

6.58

6.87

7.87

9.29

JPMorgan Chase

4.98

5

5.29

6.86

8.97

Average managed loans
($bn)

Bank of America

185.6

186.4

181.2

178.4

172.5

Citi Corp

119.2

118.4

113.5

110.6

110.8

JPMorgan Chase(2)

152.8

157.6

159.6

155.8

149.7

Card revenue* ($m)

Bank of America

7,500

7,746

8,010

7,509

7,337

Citi Corp

3,304

2,578

2,569

2,816

2,412

JPMorgan Chase

1,093

1,021

4,908

-261

4,868

card Net income ($m)

Bank of America

582

-171

43

-1,876

-1,618

Citi Corp

631

428

-117

141

-211

JPMorgan Chase

-922

-663

-371

-125

-672

* covers all global regions. (1) Covers
Citi-branded credit cards excluding those in Citi Holdings; (2)
excludes Washington Mutual acquisitions. Source: CI, company
reports
US

Financial results

Q208

Q209

Group revenues ($bn)

BofA

20.41

32.77

Citi

17.53

29.96

JPMorgan Chase

7.69

27.79

Group net income
($bn)

BofA

3.41

3.22

Citi

-2.49

4.27

JPMorgan Chase

0.71

2.72

Source: CI, company reports