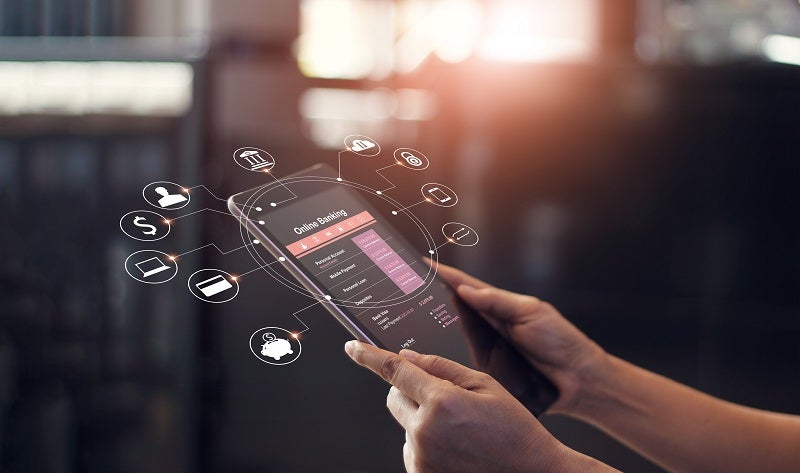 Over the past year, anxiety around spreading Covid-19 in public places and through touchpoints, like card machines, has directly led to a huge increase in contactless payments. Alan Irwin, Head of Customer Solutions at Global Payments, writes
You only need to look at data from the likes of UK Finance that reveals how contactless payments accounted for 37% of all credit card and 59% of all debit card transactions in November 2020.
Equally unsurprising is the growth of ecommerce. As many physical stores have been forced to close for much of the past year, online shopping skyrocketed, with 36.2% of all total UK retail sales being conducted online in November 2020 versus 19.1% in February.
It is amidst this backdrop that the payments technology landscape has had to evolve and businesses have had no choice but to come along for the ride. It's fair to say that prior to the pandemic, there was much chatter around what would be next for payments innovation.
But really, it was mere lip service being played to potential new technologies like QR codes and mobile wallets. However, the increase of the contactless limit almost overnight and the broad usage of QR codes has shown genuine advancements, primarily out of sheer necessity.
Enabling business survival
The payments industry stepped up to the challenge of helping to support businesses as they had to rapidly establish or grow their digital presence to enable ecommerce and remote payments, and, ultimately, maximise chances of survival.
Restaurants have capitalised on pay-at-table solutions, many powered by QR codes, or by integrating SaaS (Software as a Service) solutions, such as Deliveroo, to reduce contact with customers and to reach them in their own homes during lockdowns. Retailers have also set up ecommerce shopping carts and social selling technologies to cut out online middlemen.
You could even go as far as to say some brands have significantly revolutionised their entire business models, fuelled by payments technologies. The trend of going direct-to-consumer has taken off and Nike, BrewDog and Harry's are good examples of this.
These brands, big and small, who previously had a distinct distribution channel, e.g. through supermarkets, multi brand outlets or dedicated stores, have looked more deeply at their distribution models. They have used technology as an enabler to ramp up efforts around their social presence and communication, app, loyalty and websites, and embed the payment process, making it almost impossible for consumers to want to visit a third-party physical store.
Continuing momentum
The benefits of the rapid change in payments innovation, in my view, can be seen through two lenses. Firstly, it enabled the consumer to pay seamlessly with contactless or online, thus driving a positive customer experience in a secure way.
Secondly, it has enabled businesses to receive these payments easily and without excess cost, which has taken away some of the potential complications involved in adapting their business models.
New solutions that enable fast payments while maintaining social distancing have been quick to emerge. These solutions revolve around allowing merchants to view orders and transactions on mobile devices and computers, while customers send payments using their personal devices. This enables social distancing and secure payments while overcoming standard contactless limits on debit and credit cards.
BrewDog is a great example of a large business that has been able to evolve quickly and implement a very successful cashless drive by introducing a pay-at-table app for customers.
Buyer journeys can now also be triggered from a host of technologies, from QR codes, NFC tags, web addresses and even links sent via text, email, or a social platform. These solutions not only cater to the new environment, but also enable better customer service by opening up options such as line-skipping, curbside pick-up and direct delivery.
But how can businesses keep up with this level of agile innovation catalysed by the pandemic? The past year has shown us that consumer habits can change very quickly, and habits formed over the last year are expected to remain to some extent.
As such, rather than looking at payments as the final step of the purchase, businesses should be continuing to look at how they complement the wider customer experience. How can they leave a good lasting impression? How can they open the door to future loyalty? How can they provide insightful data that will continue to allow businesses to learn more about their customers?
The pandemic has shown us the immense power of partnerships and business support. That needn't change now. Sharing expertise, know-how and technological solutions will lead to success for businesses big and small, and payments innovation needs to remain at the heart of this. Offering the buying journeys that customers want and that are best suited to the social environment we live in is crucial, and payments technologies are here to do exactly that.