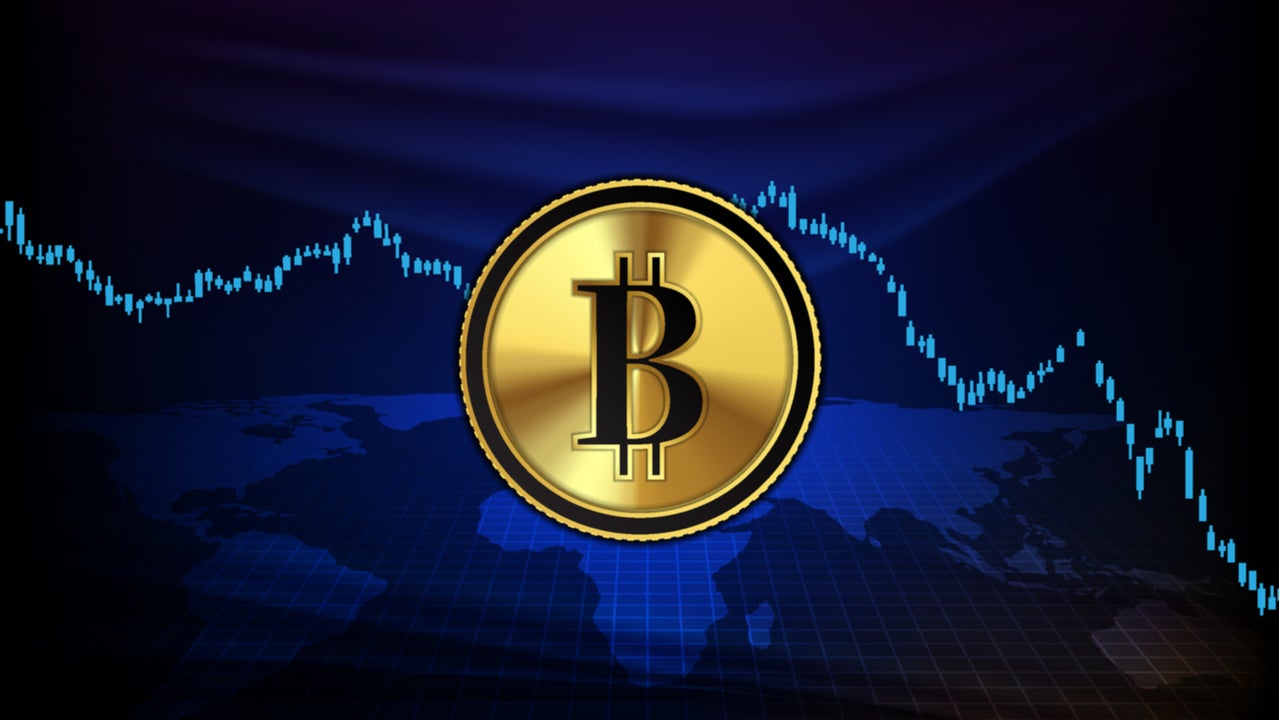 Bitcoin leads as Electronic Payments International lists the top five terms tweeted on payment tech in August 2020, based on data from GlobalData's Influencer Platform. The top tweeted terms are the trending industry discussions happening on Twitter by key individuals (influencers) as tracked by the platform.
1. Bitcoin – 984 mentions
The increase in investments in Bitcoin and cryptocurrencies and the threats faced by Bitcoin were the most popularly discussed topics during the month of August. According to an article shared by Max Keiser, a Bitcoin advocate, the reason behind Bitcoin investments skyrocketing is due to investors moving their money out of Asia using cryptocurrency. Drawing a parallel with gold, Keiser stated that Bitcoin is the only way that one can transfer their wealth to other countries.
Further, Barry Silbert, CEO of Digital Currency Group, a financing and advisory firm, tweeted that the company plans to invest approximately $250m into alternate assets. The company will mainly focus on stocks, bonds and digital assets such as Bitcoin, he added.
In other news, Jameson Lopp, founder of Bitcoin start-up Casa, shared an article on challenging the fears and reservations surrounding Bitcoin. He mentions that Bitcoin is facing a threat from Chinese miners and how the "51% attack", where a single entity controls majority of the network's hash rate or computing power, can substantially decrease its value.
'Capital Flight out of Asia Is Taking Bitcoin Express' Says Max Keiser https://t.co/b8YL0kOtOX

— Max Keiser (@maxkeiser) August 10, 2020
2. Crypto – 426 mentions
The widespread adoption of cryptocurrencies, future of crypto markets, and the use of crypto addresses as alternative email addresses were some popularly discussed topics in the month. Tyler Winklevoss, a cryptocurrency investor, shared an article about integration of products supported by Gemini, a cryptocurrency exchange, into applications through OAuth 2.0. The integration allows users to access various cryptocurrencies such as ether, Bitcoin and others and helps in increasing their adoption. In the future, Gemini's customers can sell, buy, store and spend their cryptocurrencies across platforms.
Ryan Selkis, CEO of online crypto database firm Messari, tweeted about the expectations from crypto markets in the future. The access to crypto wallets and exchanges are expected to increase and cryptocurrencies such as stablecoins are expected to be exchanged ten times more frequently. He added that interest in cryptocurrency will be much greater than it was in 2016.
In other news, Balaji Srinivasan, an angel investor and entrepreneur, shared a tweet on how crypto addresses such as ETHMail can be used for emails. Balaji also cited digital money and data services company Ethereum's email service ethmail.cc. Anyone who owns an Ethereum wallet can access ethmail. He also highlighted the fact that crypto addresses are completely independent.
Another big step towards crypto mass adoption. Developers can now integrate @Gemini into their applications via OAuth 2.0 and give their users access to #Bitcoin, ether, and much more. https://t.co/vtrjaTAB1L

— Tyler Winklevoss (@tylerwinklevoss) August 24, 2020
3. Ethereum – 190 mentions
The launch of testnet for Ethereum 2.0 (Eth 2.0) network, and the vulnerability of Ethereum tokens were popularly discussed during the month of August. Chris Burniske, CEO of cryptoassets firm Placeholder, shared a tweet on the launch of its final testnet Medalla for Eth 2.0 and the joining of 20,000 validators to the network. Approximately 65,000 ether (ETH) were staked during the launch. Eth 2.0 network marks the switch of the Ethereum network to Proof-of-Stake (PoS) consensus algorithm, which will be introduced by the end of year.
Kyle Torpey, a Bitcoin enthusiast and creator of crypto feed, meanwhile shared an article on $1bn worth Ethereum tokens' being vulnerable to fake deposit exploit. The Ethereum tokens do not have a software standard that was released in 2017. They are at risk of being hijacked and drained from trading exchanges, the article noted.
JUST IN: The official Eth 2.0 testnet, Medalla, is now live and has synced all five client implementations, according to the @ethereum Foundation.@wsfoxley reportshttps://t.co/VGj2wbquN7

— CoinDesk (@CoinDesk) August 4, 2020
4. Blockchain – 157 mentions
The launch of global currency wallets and acquisition of Quorum blockchain platform were some of the popularly discussed topics in August 2020. Peter Smith, CEO of blockchain.com, a cryptocurrency trading firm, announced the launch of EUR and GBP wallets on their website. Cryptocurrencies can be directly purchased from these wallets. While single euro payments area (SEPA) or International Wire Transfers are eligible to fund EUR wallets, GBP wallet can be recharged through UK Faster Payments Network or Bankers Automated Clearing System (BACS) or Clearing House Automated Payment System (CHAPs).
Further, Oliver Bussmann, a blockchain influencer, shared an article on ConsenSys', an Ethereum venture studio, acquisition of the Quorum blockchain platform developed by JPMorgan Chase, a banking and financial services firm. Several projects including the JPM Coin project, tokenised cash provided on the Quorum ledger, were developed on the Quorum platform.
Welcome to the @blockchain.com wallet Euro and GBP! https://t.co/ifrnWUNyzL

— Peter @ Blockchain.com (@OneMorePeter) August 12, 2020
5. Pricing – 64 mentions
The price fluctuations in Bitcoin and the impact of new fiscal policies on the US dollar and digital currencies were popularly discussed in August. Jon Matonis, chief economist at Cypherpunk, shared an article on the fluctuation in price of Bitcoin in the first week of August. Bitcoin futures trading increased in the recent past aided by cryptocurrency exchanges such as Binance and Chicago Mercantile Exchange. These exchanges have noted that frequent price fluctuations in Bitcoin futures did not affect user positions. Such price spikes are not a cause for concern and are not expected to impact Bitcoin or cryptocurrencies in the future, the article noted.
In other news, Michael J Casey, a cryptocurrency and blockchain author, shared an article about the impact of US Federal Reserve's new fiscal policies for the US economy. The new policies aim to increase inflation above 2%, which may increase the prices of cryptocurrencies such as Bitcoin and weaken the US dollar's purchasing power. Experts suggest the need for a financial system that is independent of the US dollar and based on a network of digital currencies, which can act as a replacement for the dollar.
"We do have price band protection," CZ added, meaning the rogue trade did not cause other traders to lose the capital they'd used to speculate on the future bitcoin price.https://t.co/r3wVKA2G8D

— Jon Matonis (@jonmatonis) August 8, 2020