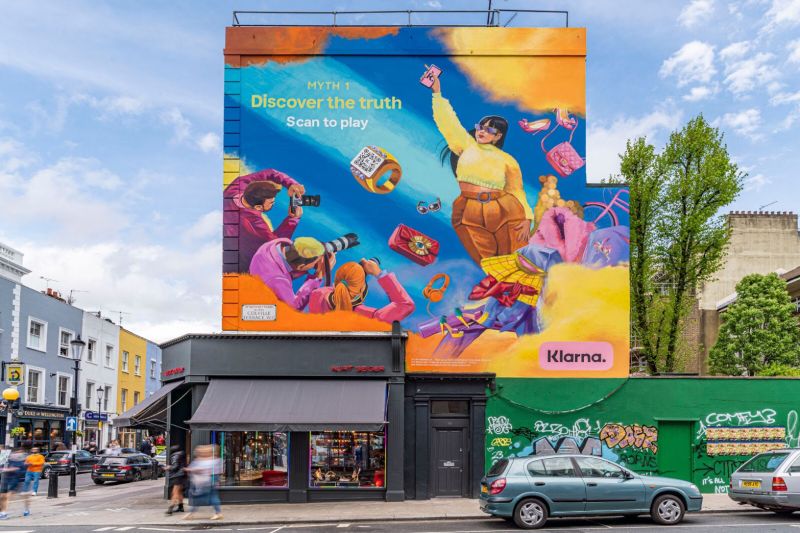 The buy now, pay later sector has gone unregulated for some time, and with that many BNPL outfits have been criticised for lack of transparency. Evie Rusman writes
Intro: BNPL products are rapidly growing in popularity – Worldpay predicts that by 2024 BNPL will have doubled its global market share to account for 4.2% of all e-commerce transactions.
In addition, at least 10 million consumers in the UK used a BNPL service to fund a purchase in 2020.
This rapid adoption has resulted in increased scrutiny of the sector as consumers claim to have fallen into debt when using BNPL products. For instance, BNPL outfits such as Klarna came under fire for not making it clear what would happen if consumers missed a payment.
Furthermore, research from NerdWallet analysed the terms and conditions and privacy policies of 11 of the most popular buy now, pay later companies. NerdWallet wanted to know how long they would take an average person to understand.
The average native English speaker has a reading rate of some 238 words per minute by all accounts. On that basis, given the number of words in each T&Cs document, the average time-to-read these documents across the 11 services totals over a staggering 36 minutes.
Out of the 11 firms, Klarna took the top spot for longest T&Cs, taking over 57 minutes, if not longer, with a clarity score of only 48%.
Critics of the sector also say services, such as paying in instalments, encourage consumers to spend money they do not have and that those who fail to pay may see it reflected in their credit score.
Klarna's interactive campaign
In a bid to hit back at these claims Klarna has launched a colourful campaign designed to enable customers to "discover the truth".
Klarna's aim is to offer a playful way for consumers to learn about BNPL regulation, while addressing "common misconceptions" when it comes to using its services.
To do this, the BNPL giant tapped Spanish artist Ignasi Monreal, who is famous for his collaborations with global brands such as Gucci, Vogue and Netflix.
As part of the campaign, Monreal has designed seven pieces of artwork – each based upon a misconception.
The paintings are a mix of classical and contemporary for a 21st renaissance feel and can be seen in cities across the UK, including London, Manchester, Birmingham, and Liverpool.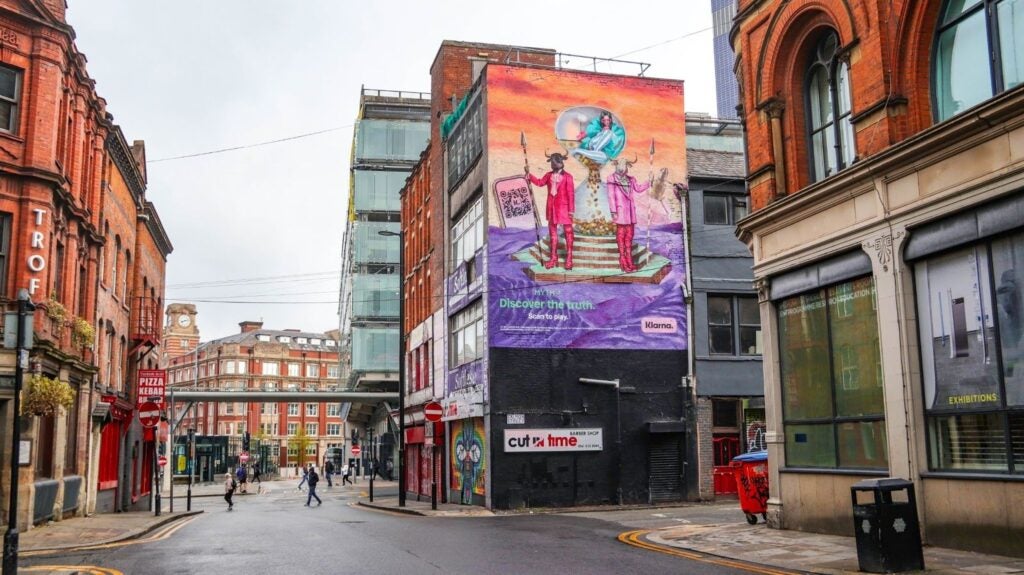 Mythbuster challenge
Customers can also play a "Mythbuster Challenge" via Klarna's online portal or by visiting the murals in-person and scanning the QR code within the painting.  Entrance to the digital gallery immerses the user into the paintings where for each artwork, there is a unique game to discover items hidden within the visual of the painting.
Prizes are awarded for completion of the game, ranging from a weekend stay at Claridges to a £10,000 donation to the hygiene poverty charity Beauty Banks in the winner's name.
David Sandstrom, Chief Marketing Office, says: "At Klarna we do things differently, and sometimes that means taking a bold approach to difficult topics. We are inviting everyone to discover the truth about our brand through a series of incredible paintings and an online game by renowned artist Ignasi Monreal.
"Just because our brand is pink, we add an extra 'o' into smoooth, and market to consumers differently, we are no less serious about the real world problems that we are solving, and we are committed to delivering the best way to shop, bank and pay for our 14 million UK consumers."
Regulation
In February, the UK's regulator the FCA published a review into the unsecured credit market. This looked at how regulation can support a healthy market for unsecured lending, taking into account the impact of Covid-19, changing business models, and developments in BNPL unsecured lending.
Speaking on this, Christopher Woolard, chair of the review, says: "Changes are urgently needed: to bring BNPL into regulation to protect consumers; to ensure that there is secure provision of debt advice to help all those who may need it; and to maintain a sustained regulatory response to the pandemic.
"Alongside these urgent issues the Review sets out a series of recommendations for how the FCA, working with partners, can build a better market in future."
Klarna has been quite outspoken about regulation before and since the FCA launched its review. In January, the BNPL giant launched a UK-wide campaign, addressing common stereotypes.
Through the campaign, Klarna confirmed its support for further regulation to better protect consumers, with a billboard which stated: "Let's make regulation fit for today. Consumers want to bank, pay and shop in innovative and new ways. And we want what's best for them."