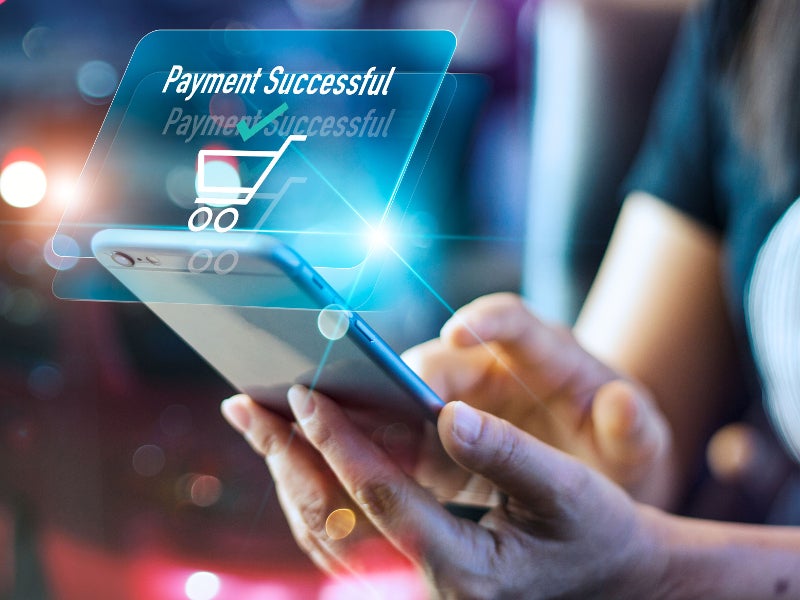 GlobalData research has found the top payment tech influencers based on their performance and engagement online. Using research from GlobalData's Influencer platform, Electronic Payments International has named ten of the most influential people in payment tech on Twitter during Q2 2020.
Biggest influencers in payment tech: The top ten in Q2 2020
Spiros Margaris is a payment tech consultant and keynote speaker for technologies such as insurtech, artificial intelligence and fintech. He is the founder and advisor of Margaris Ventures and a board member for Canopy, a fintech company that makes renting homes easy. Spiros is also a senior advisor for the wefox Group, an insurtech start-up.
Twitter followers: 101,505
GlobalData influencer score: 100
Why #Covid19 is accelerating the demise of #cash,

highlighting #racial #inequities in #digitalpayments https://t.co/4pu4z303Z9 #fintech @johndetrixhe @qz #CashlessSociety pic.twitter.com/hpsNu8v9zh

— Spiros Margaris (@SpirosMargaris) June 24, 2020
2. Jameson Lopp (@lopp)
Jameson Lopp is a Bitcoin engineer and consultant. He is the chief technology officer (CTO) of Casa, a crypto custody company offering Bitcoin self custody solutions including hardware wallets. He created Statoshi, a fork of Bitcoin Core that analyses Bitcoin nodes, and has previously worked with digital asset trust firm BitGo.
Twitter followers: 230,206
GlobalData influencer score: 61
If you already own bitcoin, you're an early adopter. There are still many risks and rough edges for hodlers. By the time Bitcoin is safe, private, and frictionless to use, the great wealth transfer will be complete. There will be little alpha remaining for laggards to capture.

— Jameson Lopp (@lopp) May 24, 2020
Tyler Winklevoss is a payment tech consultant. He is the co-creator and CEO of Gemini, a crypto currency exchange and custodian that helps customers buy, sell and store digital currencies. He also serves as principal of Winklevoss Capital, a family firm that invests across asset classes to support start-ups.
Twitter followers: 239,195
GlobalData influencer score: 61
We've partnered with Samsung to bring crypto to millions of Samsung mobile phone users!https://t.co/kffroI27B5

— Tyler Winklevoss (@tylerwinklevoss) May 28, 2020
Chris Gledhill is a top fintech expert, and a renowned speaker and author on fintech, financial services and banking. He is the co-founder and CEO of Secco Aura, a fintech start-up that seeks to re-invent banking in the digital era. He is an avid blogger of fintech technologies, and has been associated with companies such as Llyods, Tata Consultancy Services, and Accenture.
Twitter followers: 74,693
GlobalData influencer score: 60
Branchless, Cashless, Contactless, Cardless, Appless banking is all fun and games until your account gets lost and the 'bank' couldn't care less! #fintech

— Chris Gledhill (@cgledhill) May 26, 2020
5. Theodora Lau (@psb_dc)
Theodora Lau is a fintech consultant, speaker and writer. She is the founder of Unconventional Ventures, a consulting firm offering boutique consulting and advisory services to corporations, start-ups, and entrepreneurs. She is also a podcaster for One Vision and advisor to BOND.AI, a financial intelligence platform for banks and consumers.
Twitter followers: 47,422
GlobalData influencer score: 55
Brazil's Central Bank has suspended Facebook's #WhatsApp messenger #payment feature in the country, the app's second-biggest market with more than 120 million users.#FinTech
cc @stessacohen @amitTwitr @Karunk @SpirosMargaris @leimer @Clagett @UrsBolt https://t.co/IQgs1OnVvA

— Theo – 劉䂀曼 (@psb_dc) June 24, 2020
Adam Back is a payment tech and cryptography consultant. He co-founded Blockstream, a provider of Bitcoin and digital asset infrastructure. His areas of expertise include Bitcoin, cryptography protocols, privacy enhanced technology, and p2p systems, among others. He is also owner of Cypherspace Internet Security, a company offering applied cryptography services.
Twitter followers: 205,976
GlobalData influencer score: 54
"new financial system that I want to present to you that's open to everyone.. I want everyone to please start learning about.. this system is called #Bitcoin it was created for this very purpose, so the elites do not have control of the financial system anymore" –@iamTheCharacter https://t.co/j1RrmIQ9N3

— Adam Back (@adam3us) June 9, 2020
7. Andreas M Antonopoulos (@leimer)
Andreas M Antonopoulos is a payment tech consultant and a Bitcoin and blockchain expert. He has launched five companies, and has been associated with companies such as Third Key Solutions, Nemertes Research, ThruPoint Inc, and Greenwich Technology Partners. He is also an author on Bitcoin and open blockchain technologies.
Twitter followers: 512,211
GlobalData influencer score: 53
The Crypto Community Needs to Stand Up and Fight Racism https://t.co/yB63rToUdU via @coindesk

— Andreas ☮ 🌈 ⚛ ⚖ 🌐 📡 📖 📹 🔑 🛩 (@aantonop) June 11, 2020
Jim Marous is a financial industry analyst, podcaster, and speaker. He currently owns and hosts the Banking Transformed Podcast, which features the top minds who discuss and explore the impact of digital disruption on the banking industry. Jim is also one of the publishers of the Financial Brand, an online publication, and the owner of Digital Banking Report, which provides reports and analysis on the financial services industry.
Twitter followers: 88,559
GlobalData influencer score: 53
To build a digital transformation strategy, banks and credit unions must focus on four priorities. https://t.co/q9g8uwoV3V @FinancialBrand @SpirosMargaris @MikeQuindazzi @rshevlin @ipfconline1 @DeepLearn007 @psb_dc #fintech #finserv #technology #banking pic.twitter.com/j4gOETRnwx

— Jim Marous (@JimMarous) May 22, 2020
Alex Jimenez is a payment tech consultant specialising in areas such as fintech, digital banking, and innovation. He currently serves as chief strategy officer Extractable, a consultancy focused on financial services. He has previously served as CIO at Zions Bancorporation, a financial services company, and also implemented the digital channels and payments strategy at Rockland Trust.
Twitter followers: 13,684
GlobalData influencer score: 52
RippleNet member @MoneyGram notes 18% growth in digital remittanceshttps://t.co/L1pCIT7K1b @AMBCrypto #payments #paytech #XRP #fintech #finserv #banking @Ripple

— Alex Jiménez (@RAlexJimenez) May 23, 2020
Francis Pouliot is a blockchain consultant specialising in building financial software and services for Bitcoin, researcher, and industry spokesperson. He is the founder and CEO of Bull Bitcoin, a Canada-based Bitcoin exchange company. He is also the founder of the fintech and blockchain start-up Satoshi Portal.
Twitter followers: 57,058
GlobalData influencer score: 52
The level of Financial Technology Innovation™ involved in receiving bitcoins you bought on Bull Bitcoin in a wasabi wallet connected to your own node, and sending the coins to your Cold Card after a Coinjoin mix.. is beyond the comprehension of #defi #fintech startups/analysts.

— Frλ͎ncis ☩⚔ (bullbitcoin.com) (@francispouliot_) June 25, 2020