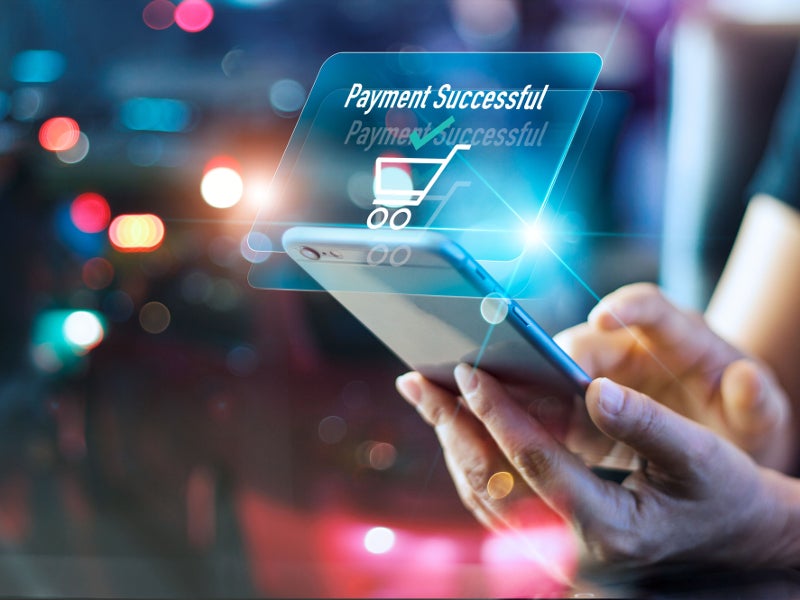 GlobalData research has found the top payment tech influencers based on their performance and engagement online.
Using research from GlobalData's Influencer platform, Electronic Payments International has named ten of the most influential people in payment tech on Twitter during Q3 2019.
Top ten influencers in payment tech in Q3
A bitcoin consultant, Max Keiser created Heisenberg Capital, a venture capitalist firm that invests in cryptocurrency. He also co-founded the Bitcoin Capital, a venture capital fund that invests in the crypto sector. Max specialises in innovations in financial technology, banking, and brokerage.
A prominent speaker at conferences, Max attended the first bitcoin conference held in Prague in 2011. He also hosts the Keiser Report, a financial news analysis show, on RT (earlier known as Russia Today), a global news network with studios in Washington and Russia.
Twitter followers: 228,321
GlobalData influencer score: 100
The new 99%

Missed #Bitcoin at $1
Missed alts in 2017
Bought alts at the top 2018
Missed BTC again in 2019 ($3,500)
Still holding alts
Won't capitulate and buy until BTC hits $25,000

— Max Keiser (@maxkeiser) September 7, 2019
Spiros Margaris, a fintech and insurtech influencer, founded Margaris Ventures, an advisory that helps companies develop financial solutions. He also serves as a payment tech consultant and is an eminent speaker at international conferences.
Spiros has been appointed as board member and advisor for a number of financial companies including Cannapay Financial, a mobile payment technology company, Sparklabs Group, an investment firm, and F10 FinTech Incubator and Accelerator, a fintech start-up. Cannapay has the sublicensed right to use its parent company's mobile payment technology, Glance Pay, in the legal cannabis market.
Twitter followers: 87,580
GlobalData influencer score: 77
PSD2 deadline extension signals

"lack of preparedness" among #banks https://t.co/qaNPCsVZ5w #fintech #PSD2 @VerdictUK @EllenGDaniel #regulation @AntonioSelas @ttavlas @efipm @Visible_Banking @amitTwitr @davidjmaireles @jblefevre60 @NeiraOsci @oxana_zeitler @FrankJSchwab pic.twitter.com/TAlbnYU6Mr

— Spiros Margaris (@SpirosMargaris) September 19, 2019
Francis Pouliot currently serves as the co-founder and CEO of Bull Bitcoin, a bitcoin company based in Canada that offers exchange and payment services. He is a blockchain consultant and bitcoin enthusiast.
Francis is a certified bitcoin professional who has been associated with a number of bitcoin companies based in Canada, including Satoshi Portal, a bitcoin financial services company, Bylls, a bitcoin payment processor, and 3iQ Corp, a cryptoasset fund manager.
Twitter followers: 51,574
GlobalData influencer score: 71
What you can only see at IRL Bitcoin conferences not reflected in metrics: level of commitment of existing bitcoiners.

Enemies of Bitcoin don't stand a chance. People are willing to sacrifice everything for the most beautiful cause.

ALL IN.

— Frλ͎ncis ☣️ (bullbitcoin.com) (@francispouliot_) September 16, 2019
A crypto-hacker and cryptographer, Adam Back is the co-founder of Blockstream, a blockchain technology company. He is one of the first persons to have worked on the distributed ledger technology, along with Nakamoto in 2009. He has been involved in the development of the Lightning Network and other bitcoin projects and specialises in crypto protocols, bitcoin, privacy technologies, and anonymity.
Adam also developed Hashcash, a proof-of-work system that uses anti-spam systems similar to those used in bitcoin. He has delivered several talks on the future of bitcoin, scaling, and privacy.
Twitter followers: 182,959
GlobalData influencer score: 67
This apparently is what happens when you trade your Bitcoin for Bcash

BTC Lambo v12 6 litre
BCH SEAT 3cyl 1.0 litre pic.twitter.com/zqzEVMCrT7

— Adam Back (@adam3us) September 5, 2019
Creator of the alternative cryptocurrency Litecoin, Charlie Lee believes that his cryptocurrency is more useful for smaller transactions compared to bitcoin's usefulness in larger transactions. Charlie believes that the success of Litecoin lies in the aggressive adoption of bitcoin first.
Prior to Litecoin, Charlie worked with Coinbase, a broker platform that allows users to buy, sell, as well as exchange bitcoin. He returned to Coinbase after creating the Litecoin, but is currently focussed on Litecoin projects.
Twitter followers: 834,608
GlobalData influencer score: 63
Amazingly, you can now buy Litecoin on https://t.co/VKB9ZGgQk8!https://t.co/hGEozR9boc

I wonder why they didn't name it Litecoin Core though? 🤔😂 pic.twitter.com/I0AvIHrFun

— Charlie Lee [LTC⚡] (@SatoshiLite) September 4, 2019
A payment tech consultant, Erik Voorhees created and founded ShapeShift.io, a platform that allows users to exchange different currencies such as bitcoin and ethereum. Prior to ShapeShift, Erik was part of Coinapult, a bitcoin company and wallet provider of digital assets for consumers and businesses.
A strong advocate of the bitcoin technology, Erik speaks at international conferences and meetings. He also supports the use of crypto contracts, a protocol that ensures smooth and safe transactions between parties.
Twitter followers: 357,891
GlobalData influencer score: 62
If you bought Bitcoin this summer at $12,000 because it was going up, and you're selling it now at $9,700 because it's going down, you're doing it wrong. "Hodl" isn't just a cute meme… it's wisdom from the elders who have been here before.

— Erik Voorhees (@ErikVoorhees) September 24, 2019
A blockchain consultant and investor, Ari Paul currently serves as the CIO and managing partner of BlockTower Capital, a crypto asset investment firm. Prior to BlockTower, Ari worked as the portfolio manager and risk specialist for the University of Chicago and as derivatives trader for the Susquehanna International Group (SIG). Ari was involved in analytics and risk reporting in the latter two roles.
Ari contributes to two blogs, Risk Over Reward and The Crypto currency Investor.
Twitter followers: 139,023
GlobalData influencer score: 62
1/ There's been a long running debate about how to launch a new crypto network, with the debate generally centering around "fair launch" PoW chains vs ICOs. IMO – Bitcoin's launch is not replicable, and we be open minded about new models.

— Ari Paul ⛓️ (@AriDavidPaul) September 9, 2019
A blockchain consultant, Nick Szabo specialises in areas such as digital marketing and sales. He currently serves as a business development manager at PenPath, a business intelligence company.
Nick's smart contracts concept is an important area of study in the cryptocurrency world. A smart contract or a crypto contract is a computer protocol that controls the transfer of digital currencies between parties. Its major applications are in legal and financial fields that require risks assessments, auditing, and automation.
Twitter followers: 243,227
GlobalData influencer score: 62
Such confidence in Bitcoin is splendid, but a 94,500 BTC tx tempts fate. If recipient can make that much from reversing the tx, they can afford to run a 51% attack for more than 40 days. Big if & very visible, but security here depends more on trust & less on the protocol itself. https://t.co/KQjH8RiAck

— Nick Szabo 🔑 (@NickSzabo4) September 6, 2019
A payment tech consultant, Alex Jimenez currently serves as chief strategy officer at Extractable, a consulting firm catering to financial services organisations. He is regarded as a top influencer in fintech, digital marketing, blockchain, and wealth management.
Alex previously worked with financial institutions such as Rockland Trust, Fleet Bank, Bank of America, and CIGNA, where he held positions in payment strategy, customer service, marketing, and digital banking.
Twitter followers: 12,331
GlobalData influencer score: 62
Researchers Have Issued A Serious #Bitcoin #QRCode Warning https://t.co/wqEZRj9BGN#BTC #cryptocurrency #cybersecurity #fintech #finserv #payments #paytech #cryptoasssets

— Alex Jiménez (@RAlexJimenez) September 13, 2019
A blockchain consultant, Ryan Selkis founded Messari, a firm that is building an open data library to maintain the transparency of digital currencies. Prior to Messari, Ryan worked with CoinDesk and the Digital Currency Group, a publisher of news and features related to bitcoin.
Ryan is a prolific writer on crypto assets and regularly contributes to CoinDesk, a news site focused on bitcoin and digital currencies. He also writes for the blog called 'Two-Bit Idiot', where he shares his insights, ideas, and analysis on the bitcoin world.
Twitter followers: 91,918
GlobalData influencer score: 61
Two USV partners weighed in on crypto today.

IMO, @albertwenger's was closer to the route of the problem.

Is Ethereum bootstrapping or reffing out with its insular focus? https://t.co/uRtNsOqUKl

— Ryan Selkis (@twobitidiot) September 5, 2019