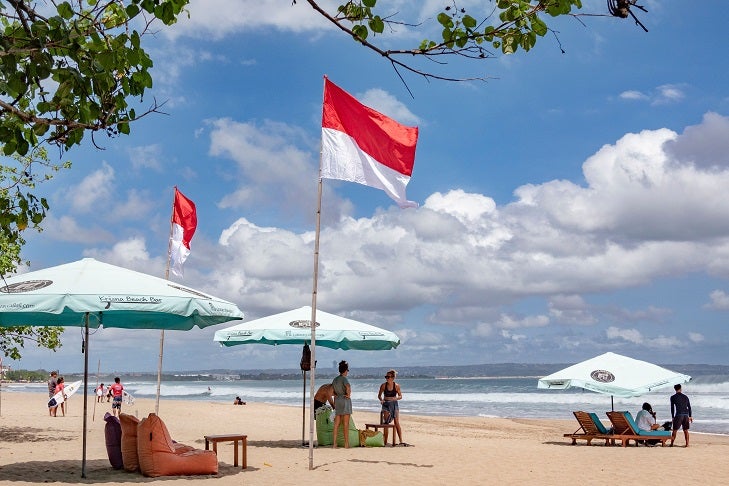 The Covid-19 outbreak has seen the e-commerce sector surge. Despite economic uncertainty, consumers around the world are turning to the internet for the goods and services that they previously would have looked for in store. Kelvin Phua, global head of payment networks at PPRO, writes
In Asia-Pacific, Covid-19 has meant that some emerging markets have accelerated their adoption of digital services; the growth that was projected to take years has only taken months.
One notable example of this is Indonesia. According to a recent survey, Indonesia's e-commerce sector is expecting 50% year-on-year growth with its value set to reach $35bn in 2020, up from $23bn in 2019. What is more, 30% of the country's growing e-commerce market is new to online marketplaces, and 40% intend to keep using e-commerce after the effects of the pandemic lessen.
With this upward trend has come a reliance on digital payments, and both the public and private sectors have responded accordingly. The Indonesian central bank recently announced that all mobile payment providers were to replace QR codes with the standardised Indonesian Standard QR codes (QRIS), providing a single integrated platform for all transactions made using QR codes across multiple e-wallet providers.
On the private sector front, LinkAja has launched an online shopping solution to overhaul traditional marketplaces throughout Jakarta by enabling users to pay for goods using an app, with the products delivered straight to their door.
For e-commerce and digital payment providers, these are good indicators that the time is right to go after a share of this market.
Understanding the playing field
Indonesia possesses many of the key characteristics that are critical to a market's adoption of digital payments. With a smartphone penetration rate of 60%, well above the region's average of 51%, and having witnessed its middle class grow from 7% to 20% of the population over the last 15 years, it comes as no surprise that Indonesia's internet economy has more than quadrupled in size since 2015.
Currently, there are 37 local payment methods in Indonesia, with GoPay, Doku, OVO, Dana and LinkAja some of the frontrunners in the battle to claim a slice of the payments pie. This number is expected to grow as Alipay formalises its entry into Indonesia in partnership with Bank Mandiri and Bank Rakyat Indonesia, joining WeChat Pay which was officially granted a licence to operate in the country this January in collaboration with CIMB Niaga.
The growing number of players jumping on board with digital transactions bodes well for the government's National Non-Cash Movement, launched in 2014. Go-Jek's recent funding round and Facebook's plans to build an e-commerce ecosystem around WhatsApp will help accelerate the adoption of digital payments for millions of SMEs in Indonesia, with businesses already using the popular messaging service to interact with customers. Similarly, PayPal's arrangement with Go-Jek will see the latter's users use GoPay at PayPal merchants globally.
With the influx of foreign payment services and investment catering to higher consumer demand while creating the digital infrastructure needed to facilitate higher payment volumes, Indonesia is shaping up to be Southeast Asia's next digital payments battleground. But what does this actually mean for businesses and consumers there?
Navigating a fragmented landscape
With all this consolidation and market movement, payment providers are innovating quickly to strengthen and enrich their offerings by partnering with others to develop their own unique payment ecosystems.
Initially, these new partnerships will result in greater efficiencies when it comes to connecting consumers and businesses through one platform. But the fundamental pain point remains: the development of multiple payment ecosystems will continue to create the dilemma of choice. Consolidation in the truest sense of the word is yet to be achieved, and the payments landscape in Indonesia remains highly fragmented.
Since Indonesia loosened investment rules in 2016, foreign e-commerce players such as Amazon and Alibaba have entered the domestic market, competing against home-grown firms such as Tokopedia and Bukalapak. This has provided consumers with access to a wider variety of goods at more competitive prices.
To keep up with consumer preferences in Southeast Asia's largest economy, merchants and payment service providers will need to evolve – by delivering a customer-centric experience where consumers are able to pay with the local method they prefer and trust.
In the long term, businesses should refrain from the drawing of battle lines in Indonesia's fragmented payments landscape and create an ecosystem that takes into account payment preferences of the local consumers. Those who seek to enter multiple markets through one payments platform-as-a-service will be the ones most likely to succeed in capturing the lion's share of the e-commerce market.