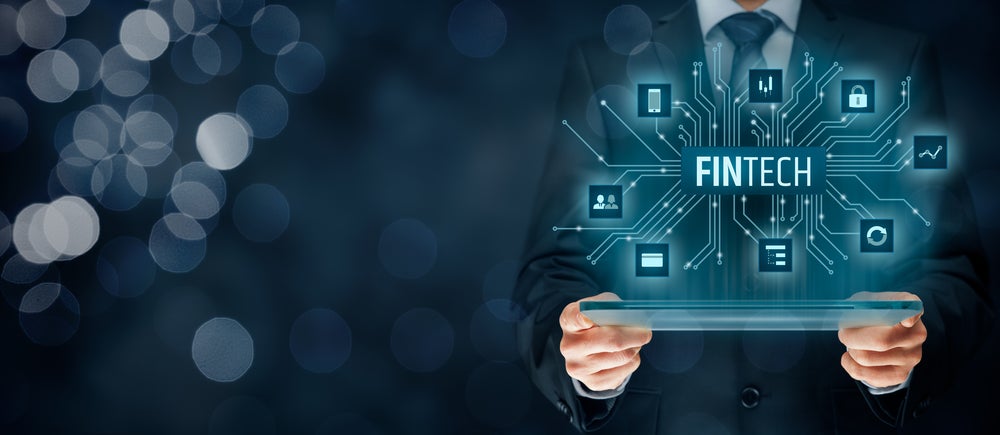 Deloitte's 2022 report delivered a stark message about the state of gender diversity in the financial services industry. Statistics showed that women were occupying just 21% of board seats, 19% of C-suite roles, and a mere 5% of CEO positions. While progress has been made over the years, the numbers speak to a broader issue, underscoring the need for more concerted efforts to support and promote women in the financial sector.
Lynda Strutton, Chief Operating Officer of Tribe Payments, discusses her career in the male-dominated fintech sector, her experiences supporting gender diversity and her insights into achieving that all-important work-life balance.
EPI: Can you please tell us about yourself and your career to-date?
Lynda Strutton: I began my career in payments over a decade ago. During that time, I've had the privilege of working across Europe to the Middle East, taking on senior positions at the likes of Barclaycard, Elavon and Network International.
I joined Tribe as VP of Customer Success at the start of 2022 before moving into my current role as COO, where I oversee all commercial, marketing, operational and product output. I was particularly proud of this promotion to C-suite, which I secured while pregnant with my fourth child. I actually wrote a blog post on the topic, "Promoted While Pregnant," to provide guidance for other women who may be concerned about advancing in their careers while starting a family.
A significant part of my focus centres on building and leading high-performance teams to drive company growth. For example, one of the biggest achievements was taking over a product team where we achieved 100% revenue growth within two years from only existing products. I believe in rallying a team around a shared vision, ensuring they understand the "why" behind our goals. It's important to me that I cultivate a growth culture, empower individuals to realise their full potential, and nurture personal development within my team through coaching and leading by example.
EPI: How has diversity in the payments industry changed over the past decade?
Strutton: Since joining the industry, I've definitely witnessed noticeable improvements in diversity. More women are entering the field, and the rise of female-focused networking and support groups is a positive development. I do feel a lot of the younger women I meet with now are much more confident in speaking up and saying when something isn't right. This is something that certainly took me a long time to feel confident in doing, but it's such an important step. I think a lot of discrimination in our industry happens unintentionally and pulling people up on these behaviours is something we all need to continue to do.
How well do you
really

know your competitors?

Access the most comprehensive Company Profiles on the market, powered by GlobalData. Save hours of research. Gain competitive edge.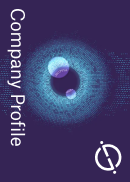 Company Profile – free sample
Thank you!
Your download email will arrive shortly
Not ready to buy yet? Download a free sample
We are confident about the unique quality of our Company Profiles. However, we want you to make the most beneficial decision for your business, so we offer a free sample that you can download by submitting the below form
By GlobalData
However, there's still plenty of work to be done, especially in supporting women to reach senior positions. The stats prove this, with only 5% of CEO seats in our industry taken by women. For many women, their career progression and when they start taking more senior roles often ties with when they may want to start a family, so how do we support them to do both?
We also need to address the dominance of men in networking events, making sure that women have the confidence to be in the room will help to break this down. It's very normal for me to be the only woman in the room or at the table. This won't change overnight, so it's important for women to feel comfortable with this and for men to recognise that it's also their responsibility to make sure everyone feels included.
EPI: You have four children and a successful C-suite career. How do you make time for work, family, and yourself?
Strutton: Balancing work, family, and self can be a challenge. To say I have it all figured out would be a lie. I have a few tips to create the best possible sense of equilibrium (at least for right now).
Firstly, I've found that working for a company that values work-life balance, the happiness of their employees, and supports flexible working patterns is crucial. I feel very lucky to have found this at Tribe. You can't underestimate what a difference this can make in both your ability to build your career and navigate being, and feeling like, a good mother.
I also acknowledge that my guilt is normal, you just have to roll with it. The quicker that you accept that you'll always feel that way, the easier it is to manage. Of course, it can be tough when you have to travel for work and miss the school pick-ups or things that the children are doing. But there are also huge benefits for my kids, and I make sure that I'm fully present with them when I am there.
Balance is crucial to make sure you don't miss out on everything. This is the same for all parents, regardless of their gender. For me, this looks like: making sure that I go to breakfast every week with the kids at school, go on at least two pick-ups a week, and ensuring that we have trips away together. I also make sure that the important school things are in my diary.
Don't be afraid to ask for help. This is a big one for me that I initially found tough to admit. I think we naturally want to manage it all, but this isn't going to help you find the balance you need. Planning with my partner and involving family or friends makes it manageable. Lastly, and most importantly, be kind to yourself.
EPI: What have you done in your career to pay it forward for other people? What are the cultural differences that you've seen and how have they been overcome?
Strutton: I've been involved in coaching, mentoring, and development plans for others, and there are many noticeable differences between Europe versus the Middle East and Africa. While we still have work to do in Europe to ensure full diversity and inclusion in the payments space, the MEA region is even further behind.
Firstly, there was (as in many businesses) a major imbalance of women versus men. So, I initiated female support networking groups focusing on empowering women with success stories and practical skills, and other sessions to support women dealing with discrimination or harassment in their roles.
Lately, I've been thinking about how to better support men whose partners are working, emphasising the need for flexibility to balance family life. I think this is something that we often forget about. We have certain expectations of men, but they should be able to have the same flexibility to enable them to have a family life and support their working partner. 
EPI: How do you fit in networking?
Strutton: Networking is not something that comes naturally to me, but it's essential in the business world. I push myself to do it, and I'm selective about which events to attend. With limited spare time, I ensure that networking adds value to my professional journey.
EPI: How do you prioritise your mental health?
Strutton: Balancing mental health with a busy life is about finding equilibrium. I prioritise time with my children, partner, and work. Exercise and "me time" are important, but I avoid stressing if I can't stick to a rigid plan. It's about adapting and being flexible while ensuring all aspects of life receive attention.
Lynda's career and insights serve as an inspiration for women in or entering the fintech sector. Her journey highlights the importance of work-life balance, supporting diversity, and finding an approach that works for you. Her experiences provide valuable guidance for both women and men looking to thrive in their careers while maintaining a fulfilling personal life.