Brazil is the stand-out star of the
Latin American region when it comes to card payments, and although
it is not immune to economic wobbles, card growth prospects remain
buoyant. Visa has invested heavily in Brazil and spoke to
CI
regarding it's recent initiatives and Brazil's payment
prospects going forward.
Cash may still be king in many parts of the world, particularly
in emerging market economies which are only now getting a taste for
credit and debit payment products. Of the BRIC (Brazil, Russia,
India, China) group of emerging economies, Brazil stands out as a
market that is already well-versed in the usage of payment cards,
although it is only in the last few years that card numbers and
transaction volumes have really taken off.
According to Visa, Brazil leads the rest of the Latin American
region in transaction volume. A study conducted by Visa in
conjunction with the Economist Intelligence Unit found that in
2007, electronic commerce transactions in the Latin American and
Caribbean region rose by 40 percent compared to 2006, with Brazil
accounting for 45 percent of total transactions.
Expanding the middle class segment
Figures from the Brazilian Association of Credit Card Companies
(ABECS) show that spending on plastic cards in 2008 amounted to
BRL388.7 billion ($173.7 billion), a rise of 24 percent compared to
2007. Most of the growth came from credit cards, which accounted
for BRL223.5 billion of spending, an increase of 22 percent
compared to the previous year.
Debit card spending rose by 32 percent to reach BRL112.3
billion, while retailer card spending grew by 17 percent to BRL53
billion. ABECS attributed these healthy growth figures to three
factors: continued migration away from cash and cheques, growth in
retail spending due to increased per capita income in Brazil, and
successful recruitment of new cardholders.
How well do you
really

know your competitors?

Access the most comprehensive Company Profiles on the market, powered by GlobalData. Save hours of research. Gain competitive edge.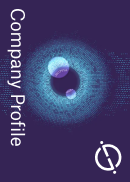 Company Profile – free sample
Thank you!
Your download email will arrive shortly
Not ready to buy yet? Download a free sample
We are confident about the unique quality of our Company Profiles. However, we want you to make the most beneficial decision for your business, so we offer a free sample that you can download by submitting the below form
By GlobalData
Marco Zeledon is head of regional sales for Visa's Latin
American and Caribbean region, with responsibility for managing
relationships with financial institutions across the region and
increasing the merchant acceptance base. He recently spoke to
CI about Visa's activities in the Brazilian marketplace,
the unique characteristics of the Brazilian market, and potential
growth areas going forward.
According to Zeledon, a shift in consumer payment preferences
combined with an economic boom have helped to lay a fertile ground
for all forms of electronic payments to take off, and for the
numbers of the middle class consumer segment to expand rapidly.
"Today, the middle class in Brazil represents about 46 percent
of the population. These are people who have an average income of
BRL470 per month, and that has enabled the banks to be much more
aggressive in issuing cards to consumers," Zeledon told
CI.
The entrenchment of merchant-issued private-label cards is one
characteristic of the Brazilian market that separates it from other
emerging market economies – consumers in Brazil, particularly
low-income consumers, are familiar and comfortable with using cards
for purchases, and as Zeledon explains, this familiarity has
created opportunities for payment players in the country to develop
new products and further penetrate the population.
"Those cards are now being slowly migrated into Visa-branded
cards and competitor brands, but they are mostly Visa cards," he
told CI.
The importance of instalment payments
The emergence of retailer cards also helped to shape another
characteristic of the Brazilian payment market – the usage of
instalment loans, whereby consumers can make a large-value purchase
on a card and split the cost over several monthly instalment
payments. Zeledon told CI that up until recently, the
average instalment period was around eight months.
"Half of all credit card purchases in Brazil are made with
instalments," he said. "What has happened recently with the economy
is that the average number of instalments has gone down from eight
to around four. This is partly because of the banks but also
consumers themselves who are making sure that they buy and pay in a
certain period of time."
Despite economic shocks to the system, Zeledon says consumer
expenditure is on course to pass the BRL1 trillion mark in 2012,
compared to BRL780 billion in 2007.
"Many merchants offered instalment plans before with their own
private-label cards. Brazil continues to be a growing country even
in the times that we're living in right now, and people are using
their cards more and more. Instalments have made cards more
accessible to many more people," he told CI.
The usage of prepaid in Brazil also stands out as an example of
an emerging market that has leapfrogged more developed markets in
terms of consumer familiarity and usage.
"Prepaid has been a big success story for us in Brazil," Zeledon
said, thanks to the establishment of the Visa Vale food voucher
replacement programme which was launched in 2002.
"Paper vouchers are the most obsolete payment method you can
have. We went to the banks and together with some of our other
partners we created Visa Vale and created the Visa Vale brand with
acceptance only at the points such as supermarkets or restaurants
where people need to use those cards.
"That is now one of the largest Visa prepaid programmes in the
world and it continues to grow."
Visa is also working with merchants in the country to sell
co-branded Visa prepaid cards through merchant outlets, and has
also launched prepaid products in the travel money segment and a
money transfer proposition co-branded with global money transfer
firm Western Union.
Brazil is a 'gold mine' for debit
When it comes to debit cards, Zeledon says that Brazil is a
"gold mine", with Visa in particular seeing enormous growth over
the past couple of years in the volume of debit transactions, due
to the fact that people with current accounts at Brazilian banks
which issue Visa cards tend to have a Visa Electron-branded debit
card.
The usage of Visa Electron also enabled Visa to offer instant
cashback at the POS, starting in 2007.
"It took a while to get it established because we didn't have
that in the region previously. When that was launched, the reaction
from consumers was excellent and the merchants love it as well
because they want to get cash out of their machines. It's more
secure for them," Zeledon said.
However, there are two major issues which Zeledon identifies as
being crucial to furthering the usage of debit: education and
infrastructure.
"Because of the tightening of credit, the usage trend is moving
more towards debit. The challenge for us here has been to get those
cards used at the point of sale," he told CI.
"We've been working over the past decade and even more so over
the past couple of years to educate consumers. We've worked with
the banks to make sure they use the best techniques when they first
give the cards to customers and to explain to customers how to use
the cards at the POS.
"Some of the largest banks have done campaigns, so that when
people go to the ATM, they see messages explaining that they can
use the cards in shops at the POS. Things like that have had a big
impact on usage."
Zeledon continued: "Having the POS closer to where people are is
very important. Many of these cards are payroll cards, and for
those people that live in areas outside the main cities, previously
they didn't have that many places where they could shop with their
cards. Expanding POS terminal penetration has made it much easier
for people to use their cards on a daily basis – acceptance to me
is the pillar of our whole business."
POS penetration
It is recognised that in order for card acceptance to grow,
there has to be an underlying payment infrastructure to support it,
and this is especially pertinent for emerging economies such as
Brazil.
In many developing markets, the lack of a reliable and
widespread telecom network has hampered the expansion of electronic
payments. But now, technological advances are helping to lower the
barriers to card usage, thanks to the advent of wireless POS
terminals and mobile payments.
"We have wireless terminals that can be used by the likes of
street vendors and in popular locations for tourists," Zeledon
said.
The acceptance and infrastructure challenges in the Brazilian
marketplace led to the establishment of what is now the
seventh-largest merchant acquirer in the world, VisaNet, even
though it only acquires Visa transactions and only operates in
Brazil.
Zeledon told CI: "We established VisaNet around 12
years ago, and we have done a massive job in terms of POS terminal
penetration, not only in the major cities but in rural areas too.
You can even find POS terminals from us in the Amazon region!"
Brazil is by no means a technologically backward country. It is
the second-largest market in the world in terms of EMV acceptance,
and Visa in conjunction with its issuing banks in the country has
also recently introduced contactless payment in quick-service
restaurants and fast food locations for amounts under BRL25.
"That is taking off really well. We're also working on mobile
payments and other initiatives," Zeledon added, one of which is
Visa Passfirst, which was launched in 2007 and which is another
first in the Brazilian market.
It is an initiative allowing Visa cardholders to purchase cinema
or sporting event tickets online with their Visa card, in effect
turning their payment card into a virtual ticket, and also giving
the cardholder exclusive related benefits including access to VIP
areas.
Contactless and mobile initiatives
"Going to soccer stadiums in Brazil is an adventure in itself in
terms of just getting in and out and finding your seat," Zeledon
told CI.
"There are specific areas where people enter the stadium and
swipe their card on the turnstile and the ticket will come out on
the other side. The difference with Passfirst is that those tickets
are numbered, allowing access to certain parts of the stadium which
have a lot more security and benefits, and people have taken to
this tremendously.
"We started with one stadium and all of a sudden we had the
national football association asking us to place it in every
stadium. We signed a deal recently with the Maracana (one of the
world's biggest and best-known stadiums) in Rio de Janeiro, so we
have developed those systems and also developed those special
concessionary areas inside the stadium just for those Visa
cardholders.
"It has been covered like crazy in Brazil and we really didn't
have to do much marketing. It works wonderfully and it is now
moving to cinemas. We're trying to find different ways to help
consumers and we're looking to lead this segment," Zeledon
said.
In the field of mobile payments, Zeledon said that Visa is
working on a number of pilot projects to capitalise on the rapid
growth of mobile phone usage in Latin America, and is working on
trials for remote payments, bill payments, money transfer services
and others.
"We're doing a pilot right now with Banco do Brasil called Visa
MobilePay which will allow a Visa credit card purchase transaction
to be carried out in a mobile phone over any Brazilian carrier.
Transactions will be accepted by merchants that operate in the home
delivery and direct sales segments, for example pizza
deliveries."
The use of transaction text alerts sent to cardholders' mobile
phones is already commonplace in Brazil, having been launched
around five years ago.
"Things that we have started in Brazil and in the region are now
being used in the rest of the world," Zeledon added.
Brazil

POS network

2002

2003

2004

2005

2006

2007

2002-2007 % change

Credit card POS terminals

583,794

827,697

1,078,763

1,342,183

1,660,825

2,424,646

315

Number of terminals per million
inhabitants

3,343

4,680

6,069

7,287

8,892

13,054

290

Debit card POS terminals

595,152

824,238

1,106,011

1,277,827

1,556,165

2,044,759

244

Number of terminals per million
inhabitants

3,408

4,660

6,223

6,938

8,332

11,009

233

Source: CI, Central Bank of
Brazil
Brazil

Payment card
statistics

2007

2008

% change y-o-y

Number of credit cards (m)

104

124

19

Value of transactions (BRLbn)

183.2

223.5

22

Number of debit cards (m)

201

217

8

Value of transactions (BRLbn)

84.9

112.3

32

Number of retailer cards (m)

147

173

18

Value of transactions (BRLbn)

45.2

53

17

Source: CI, ABECS