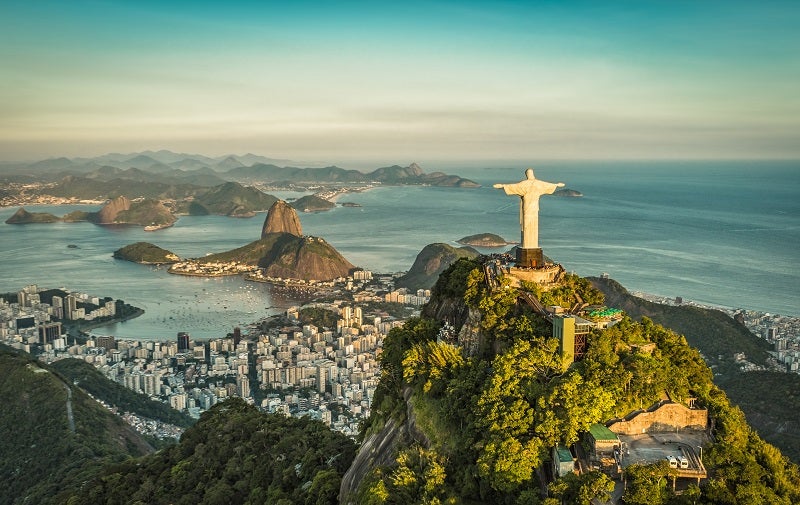 E-commerce giant Amazon is busy scaling operations and services across Latin America. Mohamed Dabo reports on a Brazilian deal that will firmly entrench the American tech titan in the region's largest economy
In November, Itaú Unibanco Holding, Latin America's largest bank, selected Amazon Web Services (AWS) as its long-term strategic cloud provider.
Itaú Unibanco will leverage the world's leading cloud to accelerate its digital transformation and enhance the banking experience for its 56 million customers around the world.
The deal is one of several Amazon has bagged in the countries south of America's border. In September, Amazon announced plans to open its biggest distribution centre yet in Brazil. Then, it declared that it would open 2,000 jobs in Colombia, mainly in customer service.
Meanwhile in Mexico, it's kicked off another payment option that makes it even easier for users to complete purchases
using cash.
Amazon is striking so many deals in the region that some have raised concerns that the American behemoth is going to oust some local players on their own turfs.
Leveraging the breadth and depth of AWS to increase agility and efficiency
As part of the 10-year Amazon-Unibanco deal, which expands on the bank's existing relationship with AWS, the Brazilian bank will move the bulk of its IT infrastructure off mainframes and out of its on-premises data centres to the cloud.
Itaú Unibanco will also migrate its core banking platforms, call centre solutions, online, and mobile banking applications
to AWS.
This move will create a more flexible and efficient technology architecture that will help the bank to introduce new customer-facing services faster with lower operating costs. In addition, the bank will leverage AWS's proven infrastructure and breadth and depth of services.
These services will include capabilities for analytics, machine learning, serverless, containers, managed database, compute, storage, and security, to gain agility and insights, helping it pursue new lines of business, develop new applications, and ensure security and regulatory compliance.
The bank also plans to upskill thousands of its employees. This would mean an expansion on the 1,300 professionals the company has already trained in advanced cloud technologies, to put new customer service ideas into the development phase faster.
Deal includes Rede, one of the largest electronic payment providers in Brazil
Itaú Unibanco is expanding its use of AWS's comprehensive portfolio of capabilities across its banking, credit cards, and insurance lines of business, as well as throughout its subsidiaries, such as Rede, one of the largest electronic payment solution providers in Brazil.
The bank leverages Amazon Elastic Compute Cloud (Amazon EC2) to provide secure, scalable compute capacity for Pix.
Pix is Brazil's first nationwide digital instant payment platform that helps reduce reliance on cash and credit card-based transactions.
Similarly, Itaú Unibanco uses Amazon Elastic Container Service (Amazon ECS) and AWS Lambda (AWS's serverless computing service), to quickly launch and scale new financial services offerings.
These include iti, the bank's free digital account platform that allows users to scan QR codes to pay for products and services and transfer funds easily and securely.
By modernising Credicard, one of Brazil's largest credit card platforms, on AWS Itaú Unibanco can create a digital payment and banking platform that can easily incorporate new features to meet evolving customer needs.
Moving on to cutting-edge technology
Looking ahead, Itaú will migrate off legacy databases to AWS's cloud-native databases, such as Amazon Aurora (AWS's relational database) and Amazon DynamoDB (AWS's key-value database that delivers single-digit millisecond performance at any scale with built-in encryption and data recovery).
The goal is to process financial transactions and build new applications that feature microservices architectures to support scalability and simplify updates quickly, reliably, and securely.
Itaú Unibanco is also leveraging AWS analytics and machine learning technologies to gain deeper insights into its customers' banking needs and deliver more personalised experiences.
For instance, the bank is using Amazon SageMaker (AWS's service that enables data scientists and developers to build, train, and deploy machine learning models quickly) to identify patterns in individual customer's banking habits.
It is using that information to help the bank's customer service chatbots proactively offer assistance and deliver faster and more precise answers to customer questions.
Itaú Unibanco is creating a company-wide machine learning platform on AWS.